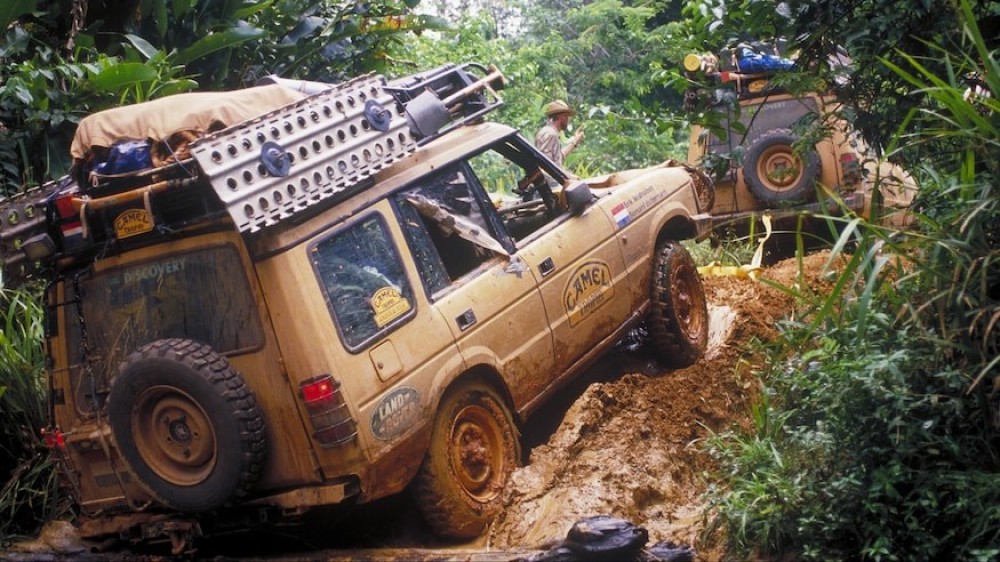 At the end of 1989, the Land Rover Discovery made its debut as a family car that was suitable for off-road environments. As such, the Discovery finally realized the vision that Range Rover was launched with in 1970, because up to the Discovery the Range Rover was regarded as Land Rover's luxury vehicle line. The initial Discoveries models were released only in Europe with either 3 or 4 doors and powered by a 2.0-liter V4 or a 2.5-liter V8.
U.S. Discovery 
Since Range Rover was becoming a household name throughout the U.S. and off-road SUV competitors such as the Jeep Grand Cherokee were gaining in sales, the 1994 Discovery model was brought to the U.S by Land Rover as well. Airbags were added to the Discovery in order to meet the U.S. motor vehicle safety standards, and at a retail price just below $29.000 it was powered by the Buick developed 182hp all-aluminum V8 engine with 3.9-liter displacement. Subsequently, the 1996 Discovery was powered by a 4.0-liter engine of which the displacement somehow remained the same. The 1996 model was tainted by a terrible build quality, but it had impressive off-road abilities and a unique glassy cabin that set it apart from other SUVs.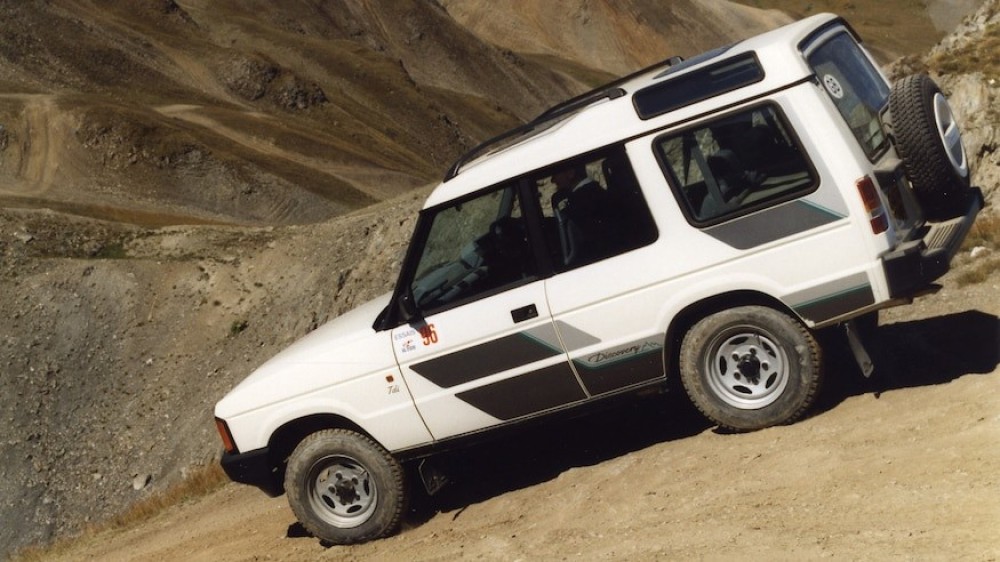 Then, the Discovery Series II, which came to the European market in 1998, was brought to the U.S. in 1999 with Land Rover claiming it was an "85% new" design. In this, Land Rover stiffened the chassis of the Discovery, widened and lengthened the body in order to fit a third seating row, and reshaped the sheet metal accordingly. Moreover, the Discovery Series II had the axles widened, and in combination with the retuned suspension it handled much better.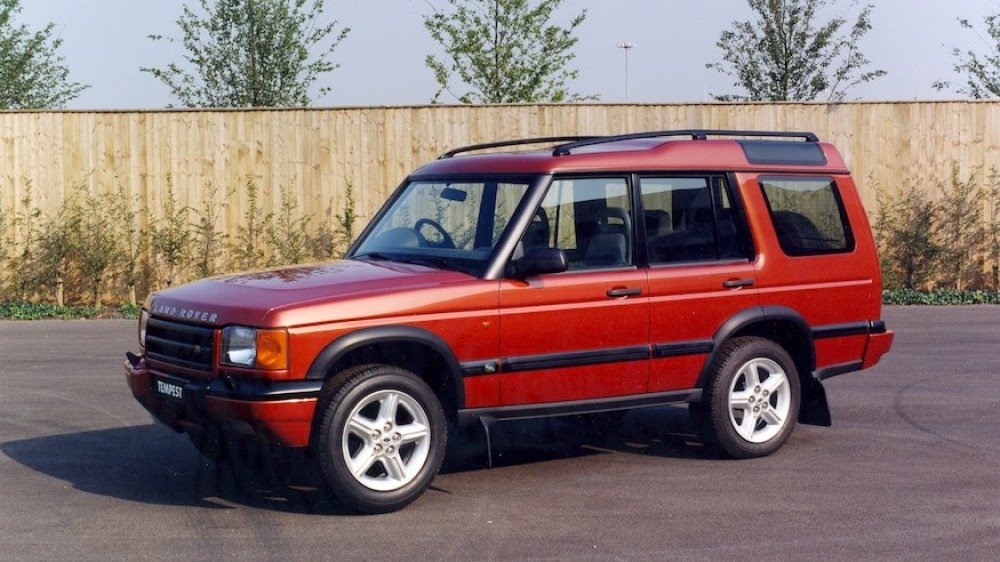 Rebranding the Discovery 
In 2005, Land Rover rebranded its new 2004 Discovery as the "Land Rover LR3" in North America and the Middle East, primarily because of the bad build quality that the Discovery name was tainted with. The 2005 LR3 hybrid unit body and ladder frame construction was a completely new design, with the wheelbase stretch of 1 foot offering increased comfort for all 7 seats. It was heavy and powered by a 4.4 liter V8 that was modeled on Jaguar's AJ engine, which made it a fuel slurping vehicle as such.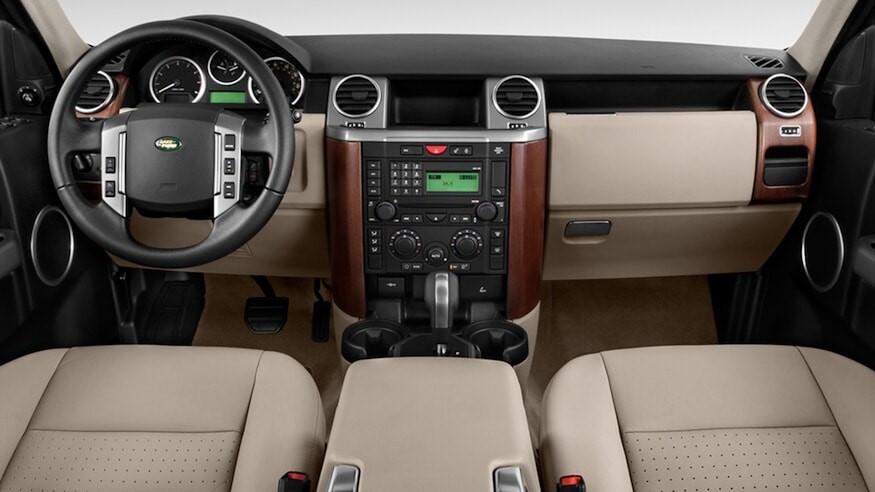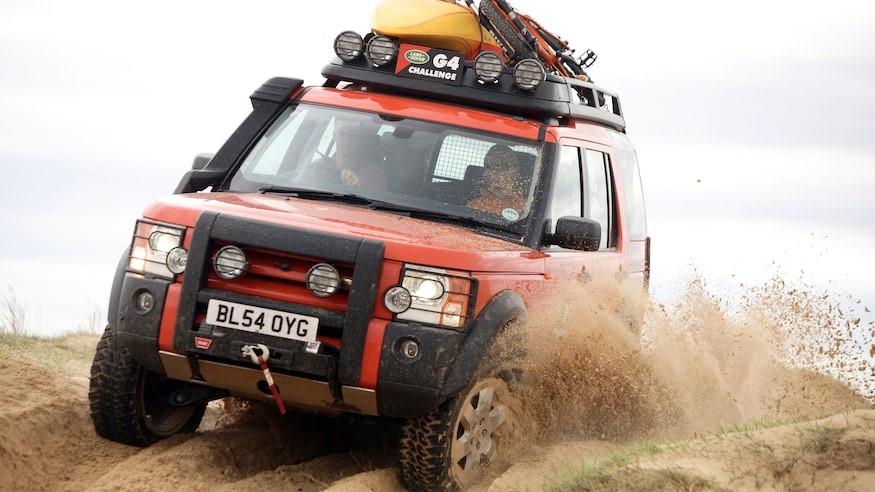 Then, in 2010 the Land Rover LR4 came out, of which the design basically came down to an LR3 makeover with refreshed styling. The powertrain was fitted with a 5.0-liter engine that was capable of producing 375hp. The suspensions, off-road electronics, interior, infotainment system, and brakes were all improved, and compared to the LR3, the LR4 handled and accelerated remarkably better. Finally, in 2014 the new LR4 came with an engine that gave up 2 liters of displacement and 35hp in exchange for a more economical fuel consumption, making the 3.0-liter, 340hp V6 powered 2014 LR4 a truly modern car.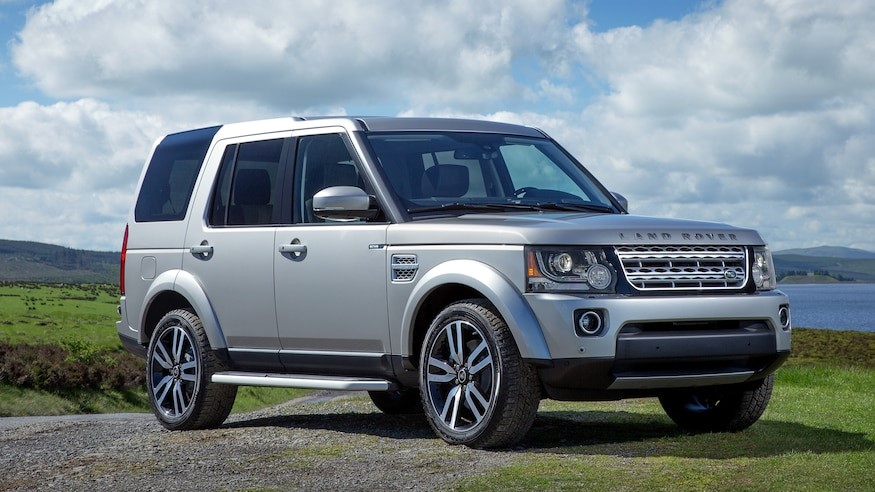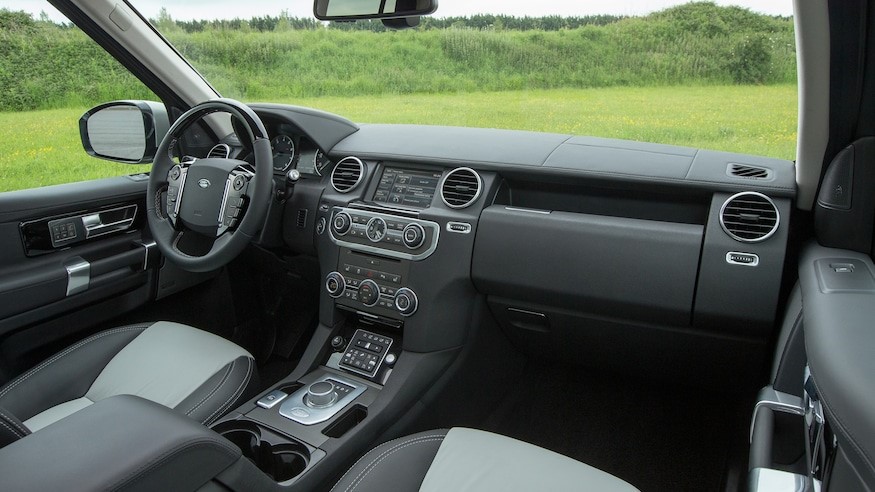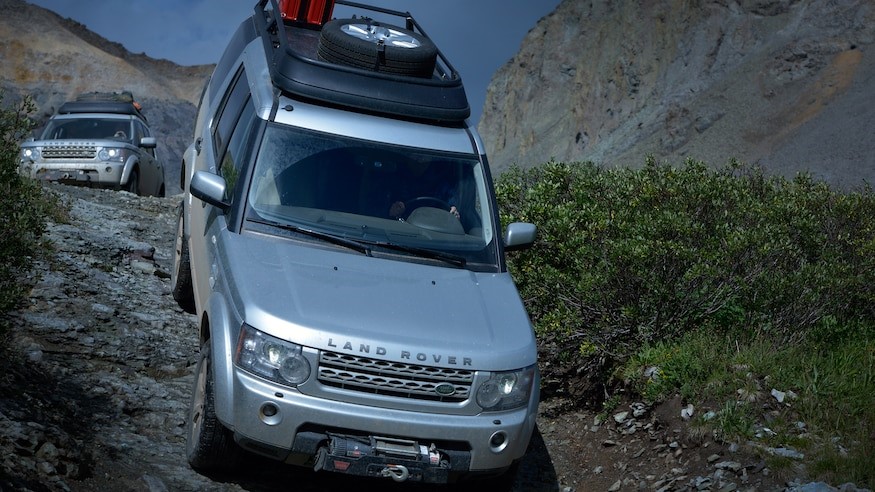 2017: back to the Discovery
In 2017, Land Rover went back to where it all begin with the original "Discovery" name, featuring a streamlined form that distinguished it effectively from its traditional square form. The new unibody was made completely out of aluminum and reduced the Discovery's curb weight by about 500kg as a result, while the powertrain could be fitted either with a supercharged 3.0-liter V6 or with a 3.0-liter turbodiesel. In effect, this 2017 Discovery was even more fuel efficient than its 2014 LR4 precursor, while it had better handling and more performance to show for regardless.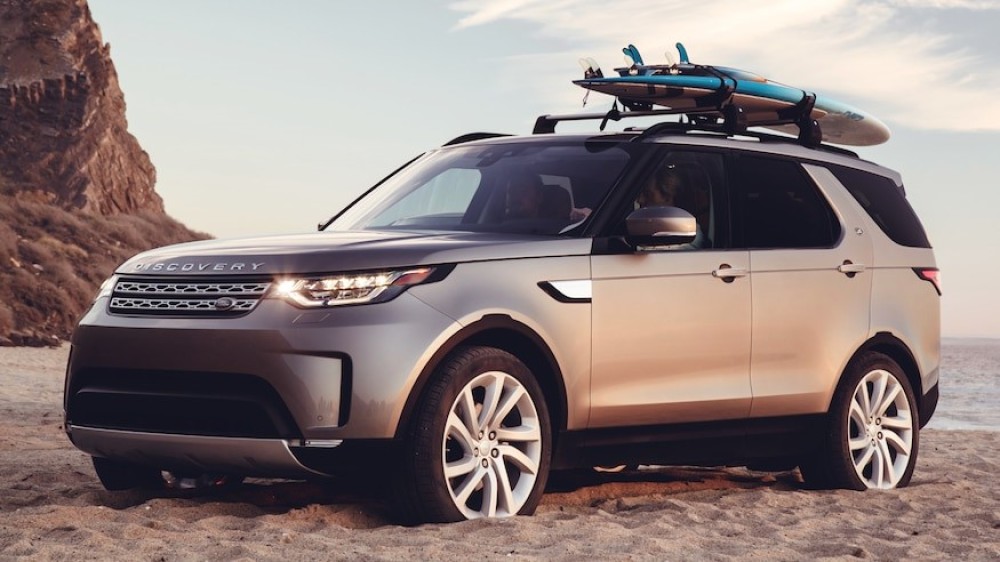 As you know by now, the Land Rover Discovery underwent quite some significant changes throughout its production models. If you'd like to get your very own Discovery, begin your search by listing what you want to get out of your off-road vehicle. Simple mechanics? Search for a well-maintained Discovery Series 1 or 2. Dope looks? Probably the LR3. A fuel efficient 4-wheel vehicle? The LR4 or 2017 Discovery, depending on the budget that you're willing to spend. 
However, keep in mind that the Discovery often doesn't age too well, and that modified versions might contain poor installations. Therefore, be very mindful of a secondhand purchase and bring mechanical expertise with you if you don't have this yourself. Finally, when you plan on going off-road, don't be shy on bringing your toolset and spare parts along, because chances are that they'll come in handy!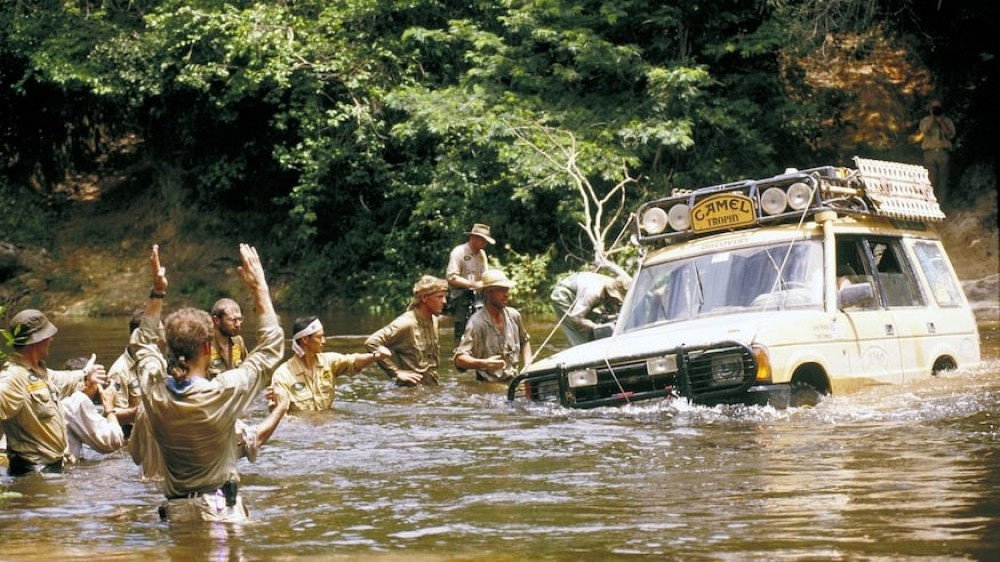 Which of the Land Rover Discovery models would you prefer to have?