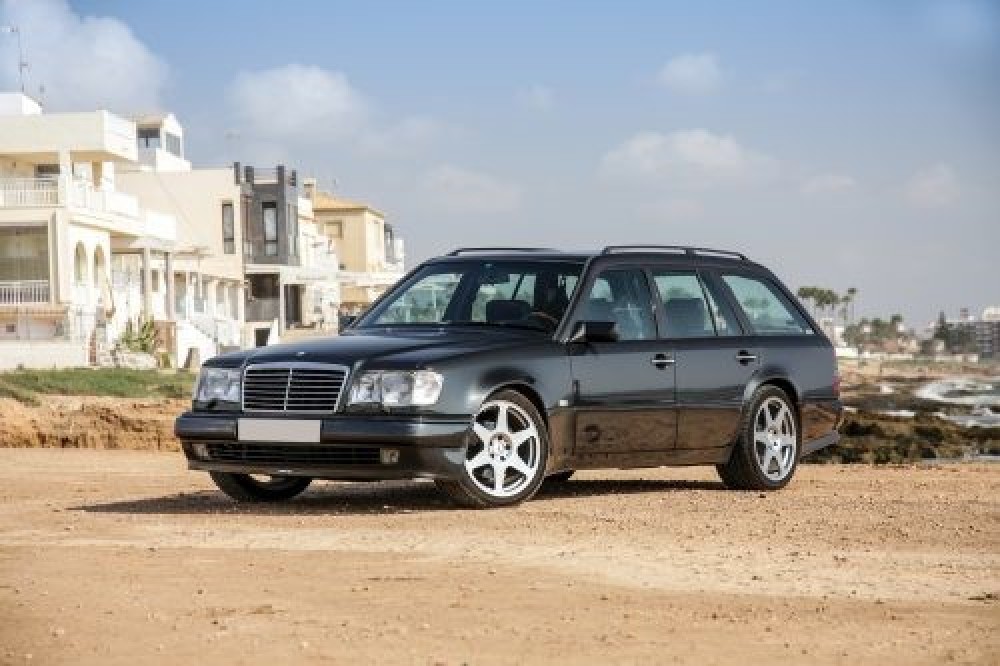 These days, Mercedes and AMG are joined together as one in the public perception, and yet AMG started off tuning cars independently in 1967. However, it took until 1986 when AMG finally burst on the scene – and how! With the "Hammer," a Mercedes W124 E-class that had 365bhp coming out of the 5.6-liter V8 engine. This car was the fastest sedan of its time and established AMG as a full-fledged company that catered special tuning packages to Mercedes owners across the globe.
Performance beast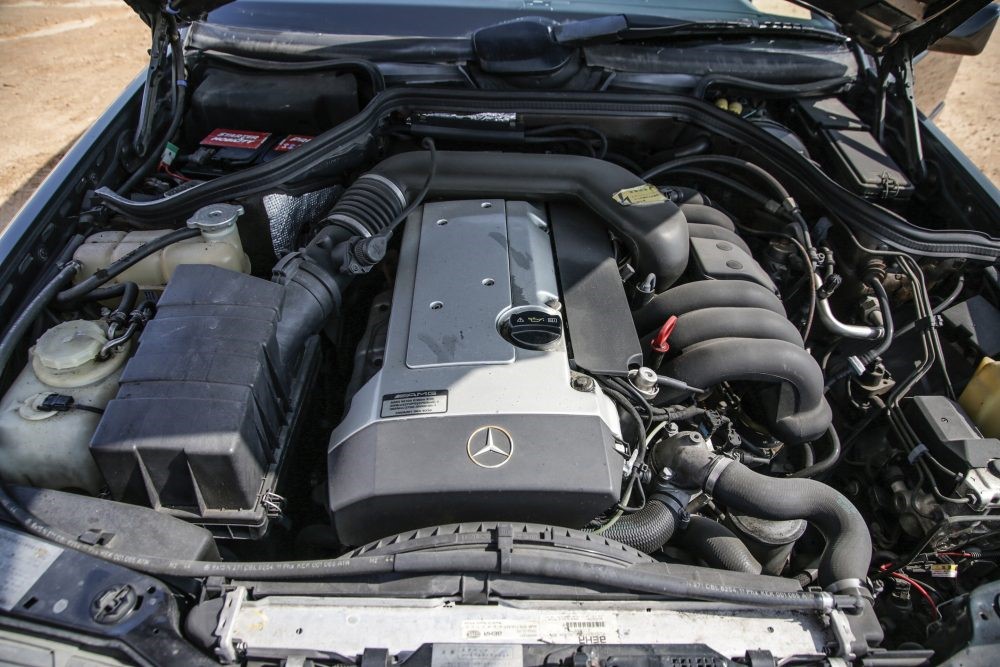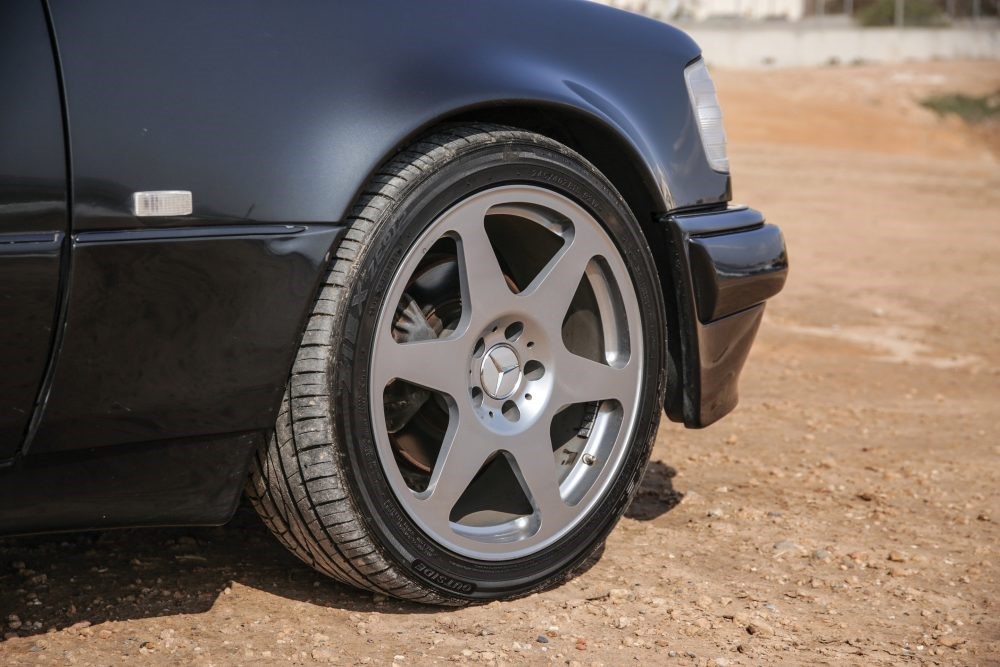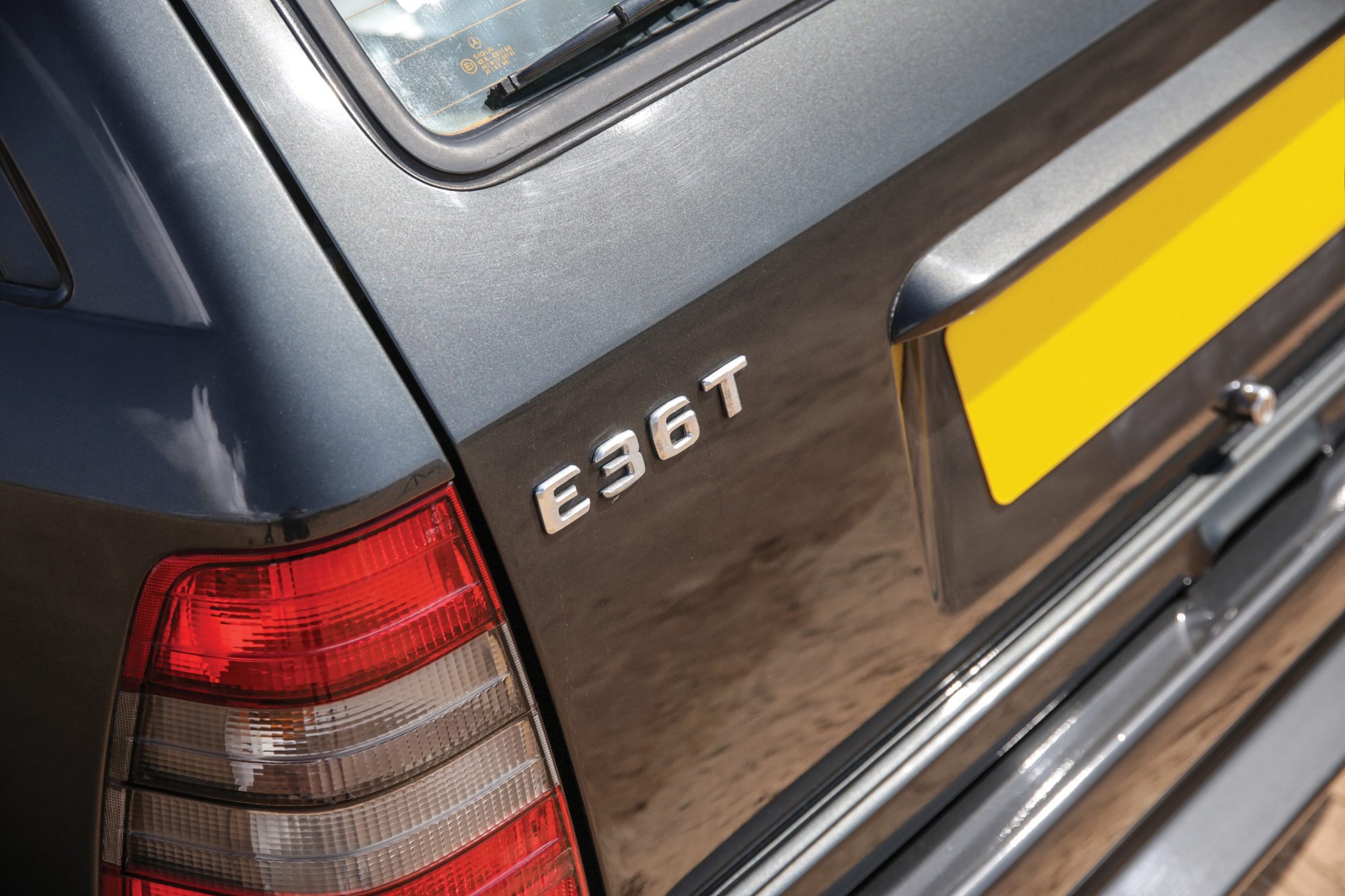 Then, ever since 1988, following an unexpected category win by a Mercedes-Benz 300 SEL 6.8 AMG at Spa 24 Hours, Mercedes and AMG became best buddies, albeit unofficially. After 6 more wins at the German Touring Car Championship, the two signed an official partnership in 1990, which culminated in the C-Class 36 AMG – the first Mercedes-AMG produced car which boasted 280 horsepower, 6.6 seconds for 0-100 km/h, and a 250km/h top speed. One year later, in 1991, the 6 cylinder in-line 3.6-liter engine that made all this happen was also put into this E-Class version, and joined with the special sports suspension and 4-speed automatic transmission it also got the E36 up to 250km/h while still handling great. Its aerodynamic additions, moreover, didn't just improve its CX to 0.25, it also gave the car a violently cool appearance.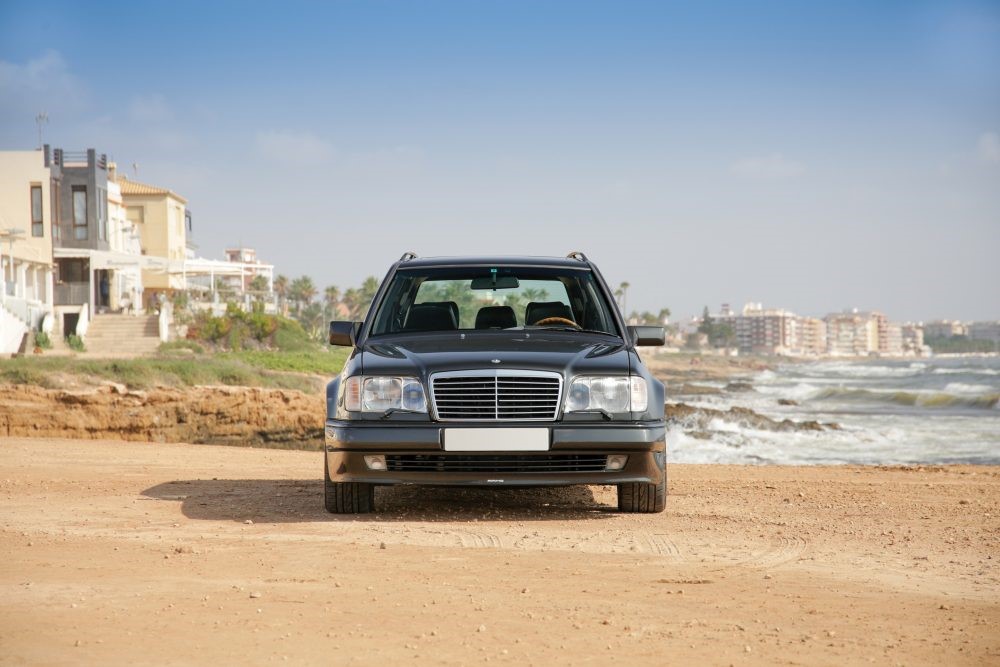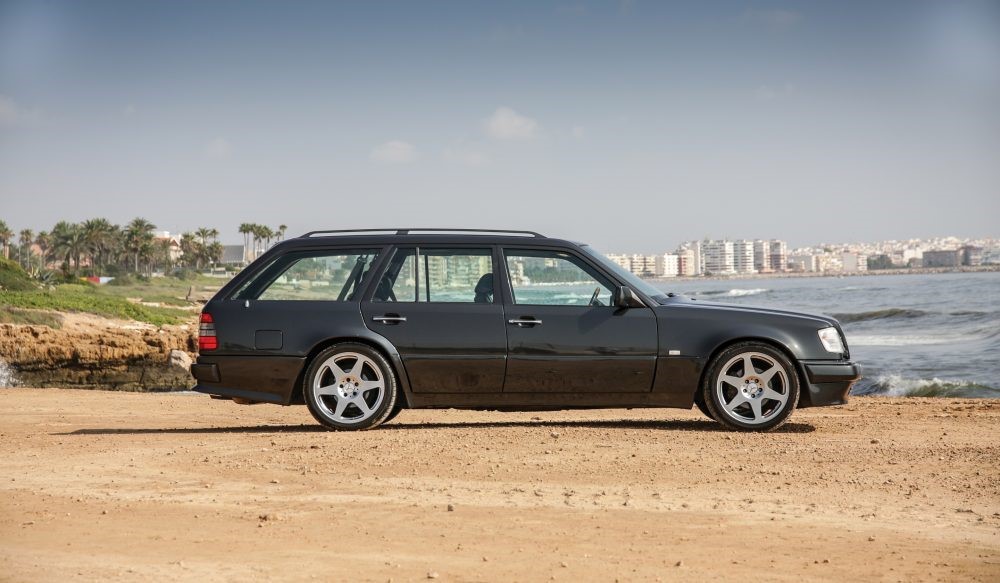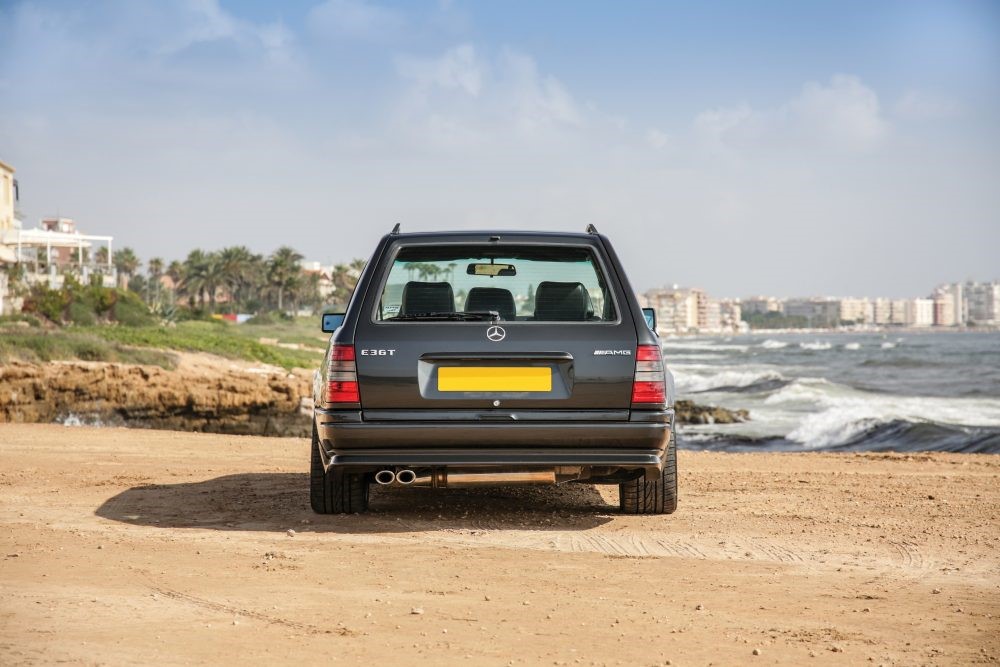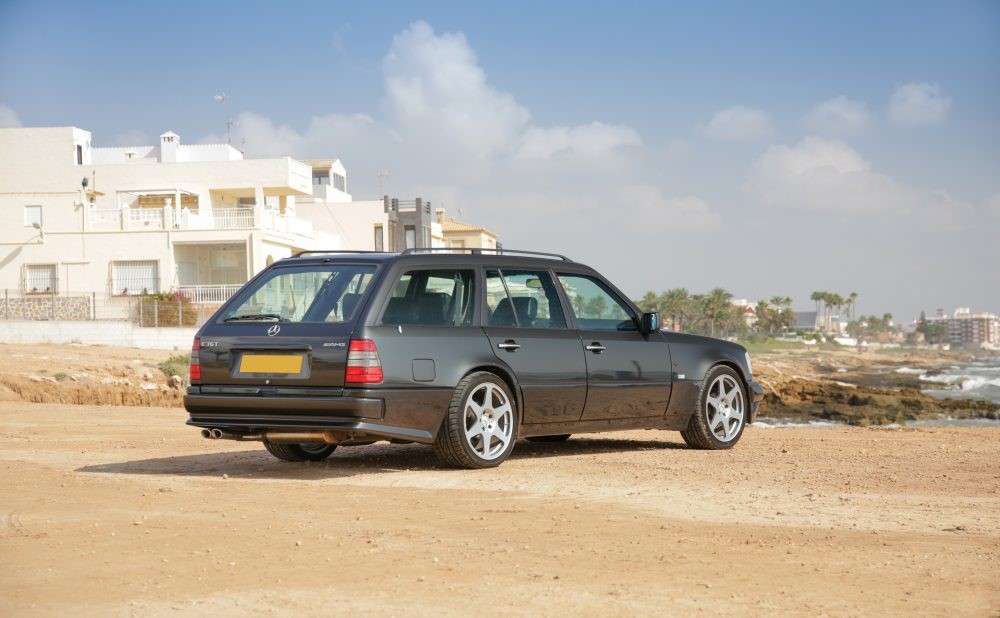 Uniquely practical
This station wagon produced by Mercedes-AMG is a rarity, with only 171 brothers and sisters in the world. Since in 1999 Daimler AG took a controlling interest and became in 2005 AMG's single owner, this car is a real piece of Mercedes-AMG cooperation history. Daimler AG taking over indeed made AMG-Mercedes cars part of our everyday lives, but it took some of the AMG tuned cars' uniqueness in return. Although this E36 isn't as powerful as the legendary Hammer, modern-day Audi RS2 Avants and BMW M3's won't accelerate faster than this one. Moreover, with a spacious 7 seat capacity, this is the perfect car to bring your buddies to festivals or on a road trip with!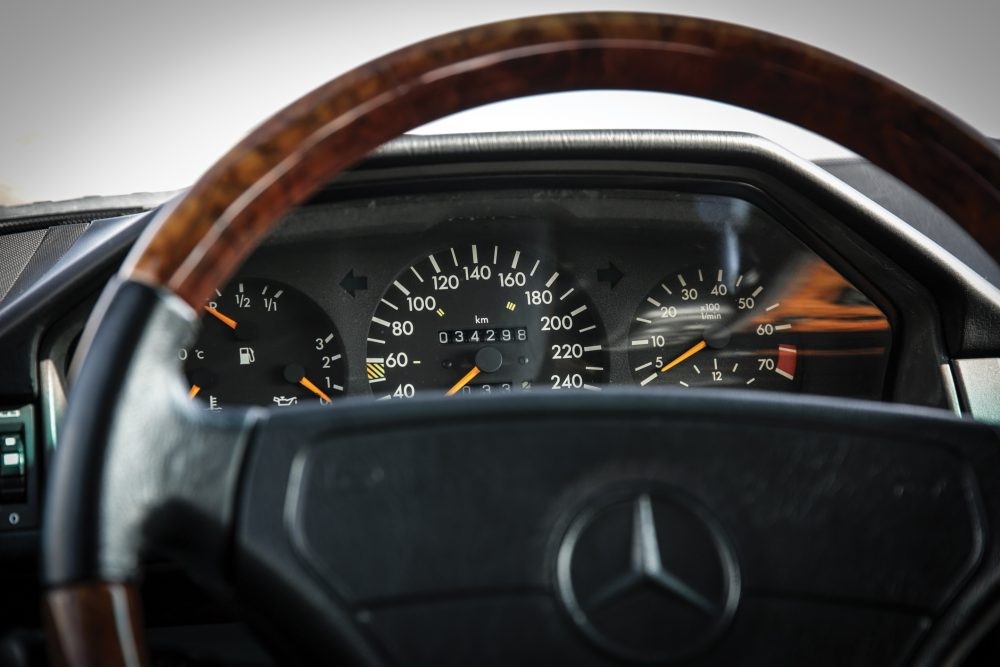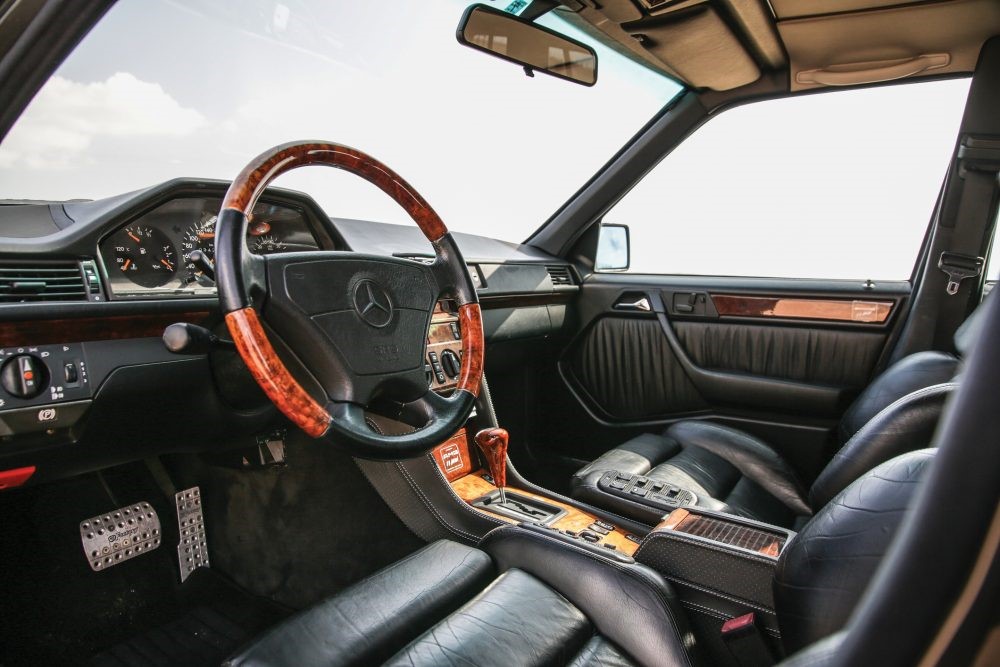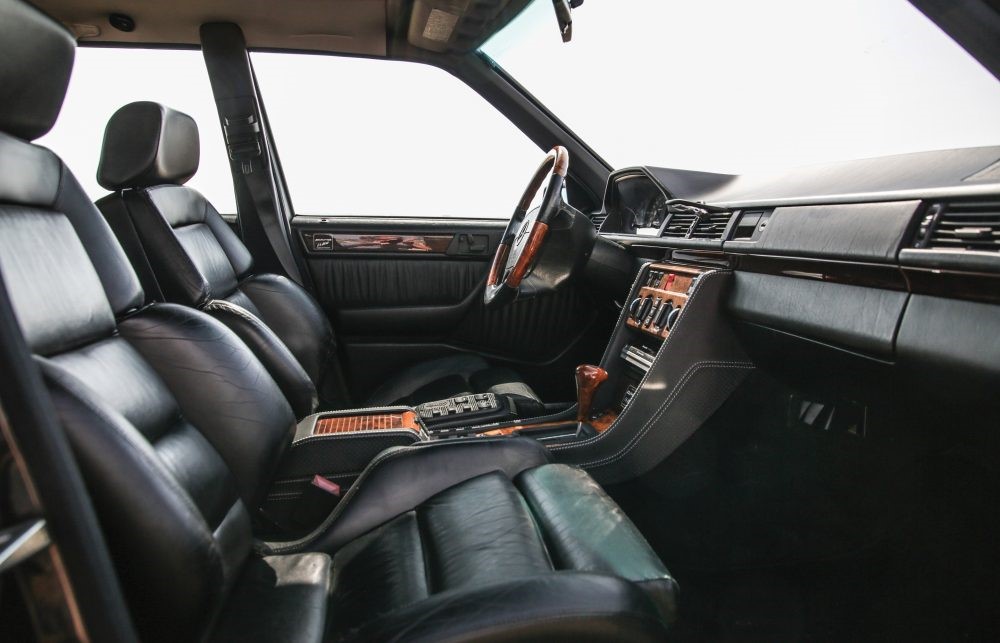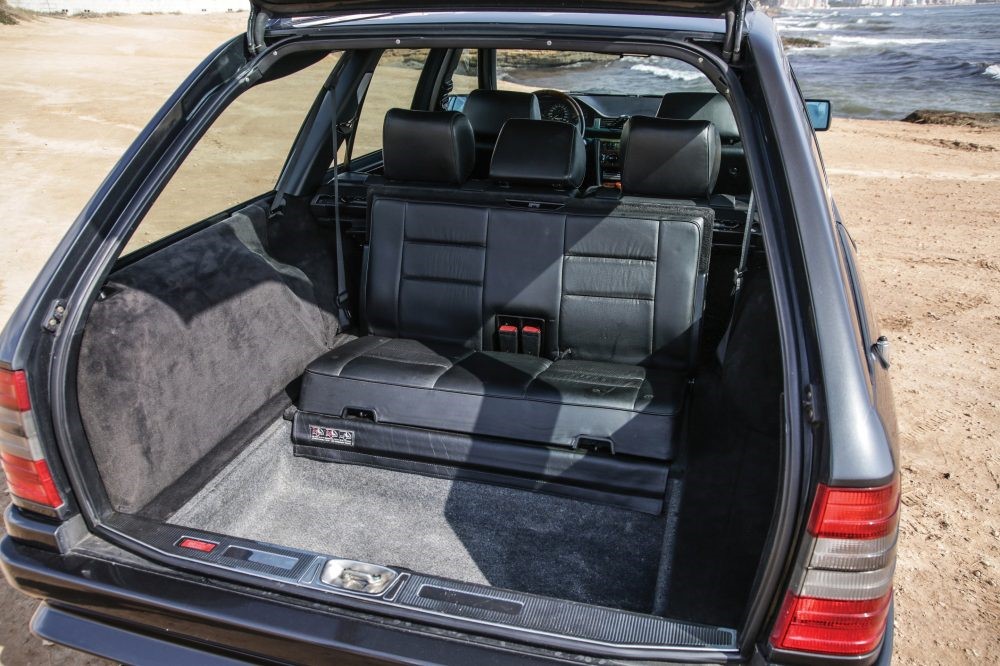 Classic interior
The metallic Black-blue metallic outside is joined by a classic cloth interior in black, which forms a beautiful contrast with the beige ceiling and the wooden colored elements on the steering wheel, gear shift, and doors. The metallic gas and brake pedals, on the other hand, give this car and old-school almost muscle car vibe. Sadly this classic beauty with a mileage just shy of 35 thousand kilometers is just there for us to marvel at, because last year it was sold for a bargain price of £25,300 at the RM Sotheby's auction in London.
What is the coolest aspect of the Mercedes-Benz E36 AMG for you?