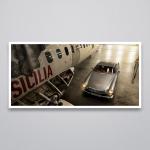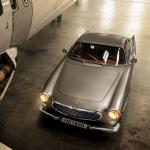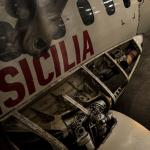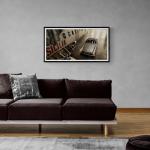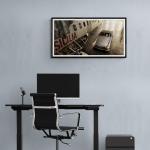 With a focus on reliability, safety, and practicality, Volvo is the last car marque that you'd expect to build a sports, race, or grand tourer car. And throughout its history that has indeed been the case; though at the start of the '60s Volvo came very close to a sports car with the P1800 model.
The poor man's Ferrari
The stylish looks of the P1800 2+2 coupe gave the feeling of a car for poor people who couldn't afford a Ferrari. While the coupe's proportions and egg-crate grille were indeed similar to the Ferrari 250 GT Boano from 1956, the sharply formed tailfins in the rear were reminiscent of fabrications from Detroit.
This fusion wasn't too much of a surprise, however, because the Swedish Pelle Peterson (Volvo's fledging stylist) was guided by the Italian Pietro Frua (a true master of sport scar designing). Though Pelle Peterson was only at the beginning of his career, he was the son of Helmer Peterson, the creator of the Volvo PV444 – Volvo's first successful mass production model.
Development and powertrain
Volvo's P1800 had a rather conventional mechanical base, for it took the 122S Amazon Saloon as a foundation to build upon. Accordingly, a rigid axle on coil springs made up the rear suspension and double-wishbones the suspension in the front. Similarly, rear wheel braking was done via drums, and front wheel braking via Girling discs.
The P1800's engine, however, got a little tuning to it, which pushed the Amazon's 1800cc pushrod V4 to a 9.5:1 compression ratio. The engine was powered by twin-SU carburetors and managed 90 bhp according to the Europeans, or 100 horsepower "gross" according to the Americans. Far from being powerful, the engine did have 5 main bearings (as Volvo originally developed it from one of their truck engines), which was an ode to Volvo's true focus – durability above all.
Gear shifting was done via a four-speed manual, which contained an overdrive that was electrically operated. In effect, 0-100 would take you 13 seconds in the P1800 and the top speed was around 169km/h. Still, because of the P1800's saloon foundation, it had mediocre handling and you'd be better off smoothly cruising up to 145 km/h.
Ergonomics and design
These days, most complaints are about the P1800's ergonomics – the fact that the seats are placed too low in proportion to the dashboard and steering wheel. Also, with its small rear seats you can only have your luggage or children in the back at most, and you need to stay in a crouched posture in order to fit your head underneath the truncated car ceiling.
Conversely, the P1800 features beautiful and well-built bodywork, which insulates the car properly and makes it feel strong. This particularly became so after Volvo took the car's production back to the mainland, for its British subcontractor Jensen would subcontract yet another coachbuilder to build the body. In order to underpin this change, Volvo put the "S" for Sweden behind the model name, dubbing it the Volvo 1800S.
Further development
Besides taking the car's production back home, in 1968, Volvo increased the engine size to 2.0 liters. Furthermore, in 1970, Volvo added an electronic fuel injection by Bosch, which increased the car's output to 120 horsepower and a top speed of 185 km/h. Moreover, going from idle to 100 km/h would now take less than 10 seconds. The 1970 model was again renamed, to 1800E in order to signify its Bosch "enjektion" ("injection" in German).
Although the powertrain had had various upgrades up until that point, Volvo was still struggling with their outdated chassis. Hence, in 1971, Volvo introduced the 1800ES, which featured an "estate" chassis instead of a coupe. As a result, there was more headroom in the back (not more legroom), extra luggage space (especially if you'd fold over the rear seats), and a glass tailgate trunk styled without a frame. As such, Volvo's 1800ES turned out as one of the first shooting brakes to enter the car market.
Still, regardless of all the developments, at the end of the day Volvo's P1800 never evolved into an actual sports car. The various models were always too slow for that, and too bulky to offer the proper handling necessary for driving a sports car. However, unsurprisingly the P1800 is still a "sports car" that underwrites Volvo's core values of durability and reliability. With one of Volvo's 1966 coupe models still holding the driving mileage record of the world (over 3 million miles already in 2013), Volvo has taken the word "timeless" to a whole new level.
Can we help? Contact us via the chat or the contact form
Contact us
We use Canon's 5-color reactive pigment-based ink to reproduce all the tones and colors vibrant and natural. Images are printed at ultra high resolution for clarity.
We have selected the ideal 180g/m2 French matte photo paper - which fully meets increased requirements and the desires of our customers.
Depending on your location, the order will be dispatched from Europe (the), USA, UK or Australia
Local delivery time (Netherlands): 2 to 5 business days
Europe: 5 to 10 business days
United Kingdom: 1 to 2 business days
USA & Canada: 1 to 2 business days
Australia: 1 to 2 business days
Customs and import taxes: Buyers are responsible for any and import taxes that may apply. The seller is not responsible for due to customs.
We are happy to accept returns and exchanges on unused goods if you contact us within 14 business days of delivery and dispatch products back within 30 days of delivery.
Return shipping and insurance costs are also the responsibility of the customer. It is advised that all returned goods are insured and sent with tracking information. Until we receive your returned products, their condition is the customers responsibility.
We'll send you an email to confirm that your return has been received and that your refund has been processed. This can take up to 7 business days.
Your refund will be credited back via the original method of payment. Please allow up to 7 business days for your refund to appear on your bank statement. If for any reason we are unable to issue a refund via the original method of payment, we will contact you to arrange an alternative payment method.