The story behind Ford's 1966 triple GT40 24 Hours of Le Mans victory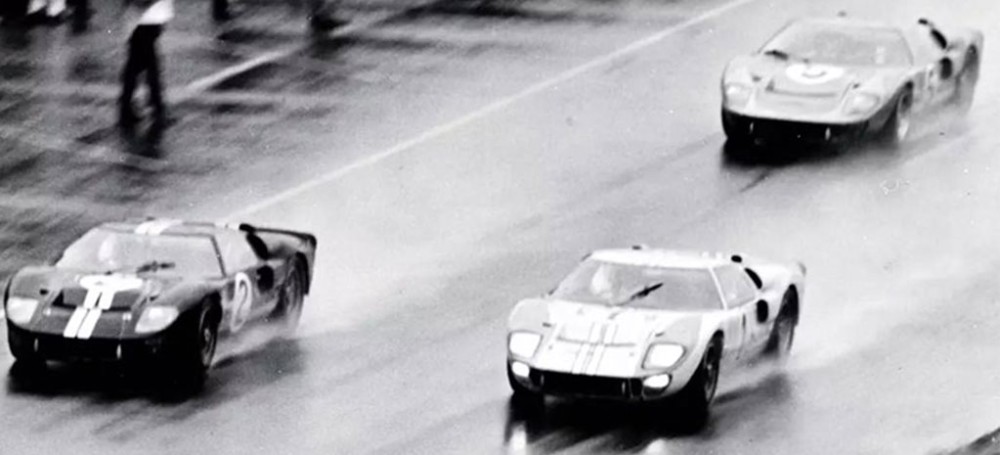 Although this famous finish photo displays a magnificent triple win for Ford – with 3 Ford GT40s coming in 1st, 2nd, and 3rd – the story of individual "setback" around it taints it nonetheless. Moreover, this story has become even more legendary in motorsport than the actual fact that Ford scored a triple victory at Le Mans 24 Hours – an even more impressive feat since this competition always used to be dominated by European car marques such as Bentley, Aston Martin, and Ferrari.
So, what is this sad legend that tarnishes the 1-2-3 podium conquest of Ford? It starts with race pilot Ken Miles, who earlier in 1966 already achieved victory at the 24 Hours of Daytona and 12 Hours of Sebring in his GT40 MK II. This meant that coming in the 1966 24 Hours of Le Mans, Miles, with Denny Hulme as his partner, could secure a hat trick of the 3 most important endurance races of the time – something that had never happened before.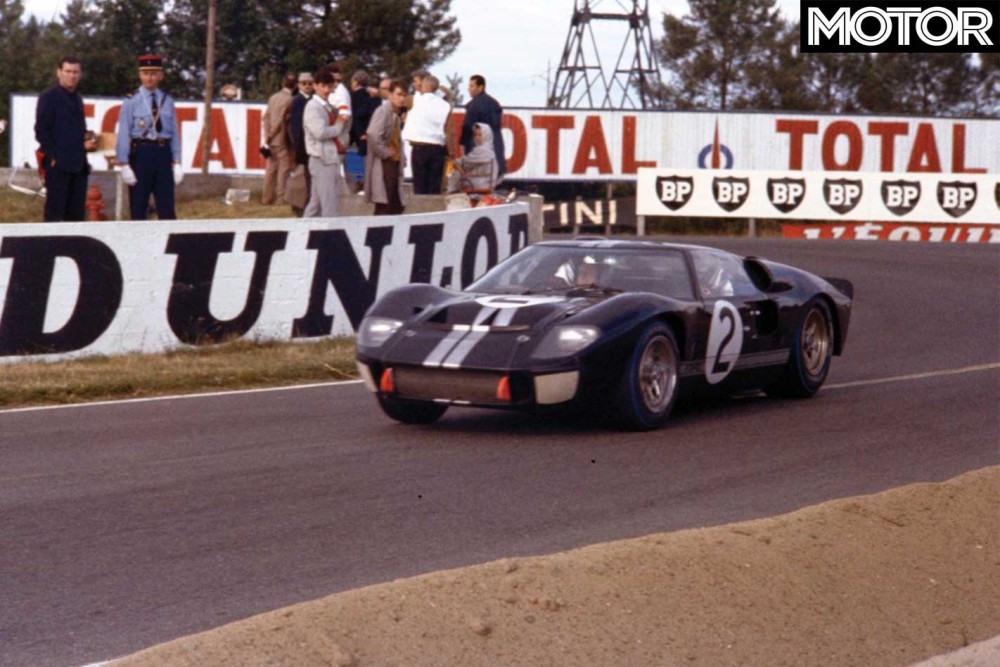 The legendary Ford team orders 
So, with an unprecedented hat trick at his fingertips, and the GT40's of colleague competitors Bruce McLaren and Chris Amon, and Ronnie Bucknum's and Dick Hutcherson behind him, Miles and Hulme were about to secure their first place. They had already set new lap records, so they were off to a good start. However, it all appeared too good to be true, because before they got to the finish line, the Ford team ordered Miles and Amon to match their speeds so they would cross the finish line simultaneously. In Ford's eyes, this would be the perfect finish photo to market their cars all over the world.
Bad luck all over
Though Ford's branding goals are understandable, it destroyed Miles' historic hat trick and threw it out of the window. But why, they came in at the same time, right? Well, apparently a simultaneous finish gives the victory to the car whose starting position was the farthest back, for that car would have raced a longer track. Neither Ford Jr nor the race pilots were aware of this rule, but that didn't change the outcome. So, since McLaren's and Amon's GT 40 started off 8 meters behind Miles' and Hulme's GT40, the 1st place was awarded to McLaren and Amon.
So, Miles didn't get his hat trick at the "big 3" endurance races – Sebring 12 Hours, Daytona 24 Hours, and Le Mans 24 Hours. Now you might think that that's not the worst that could happen, which is indeed true since most race pilots won't ever secure a victory in any of these races. Yet, later in 1966 bad fortune fell to Miles again, for he died during his testing of the Ford J-Car – of which you can see a damaged example underneath.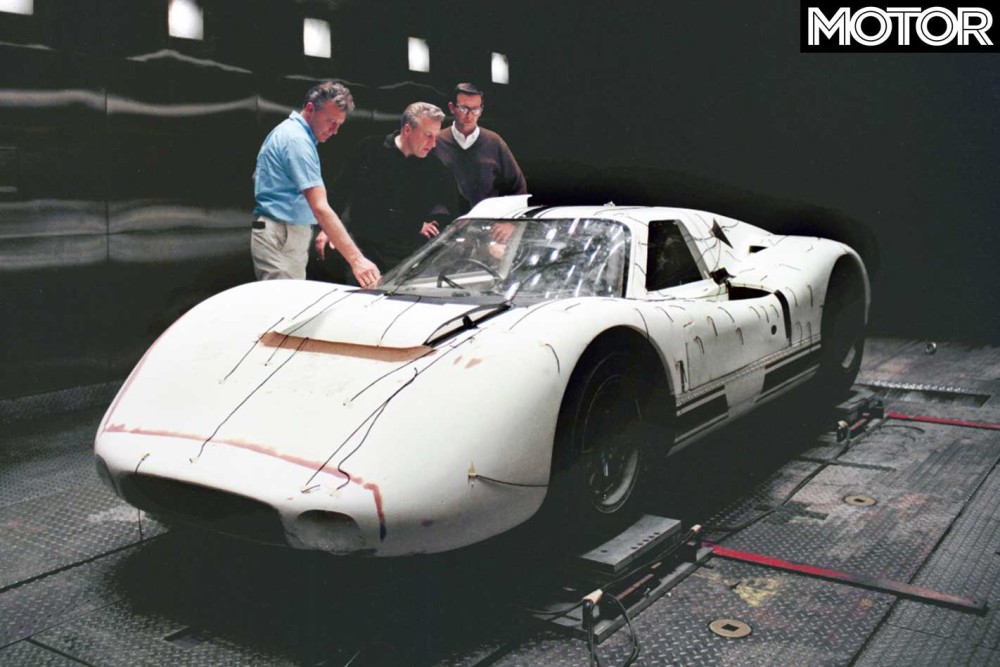 Of course, this story is (in)famous throughout the motorsport world, but 2 years ago it resurged among the general public as well. In 2018 the 1966 Ford GT40 Mk II that came in 3rd at the Le Mans 24 Hours was auctioned at the RM Sotheby's in Monterey, and was sold for almost $9.8 million!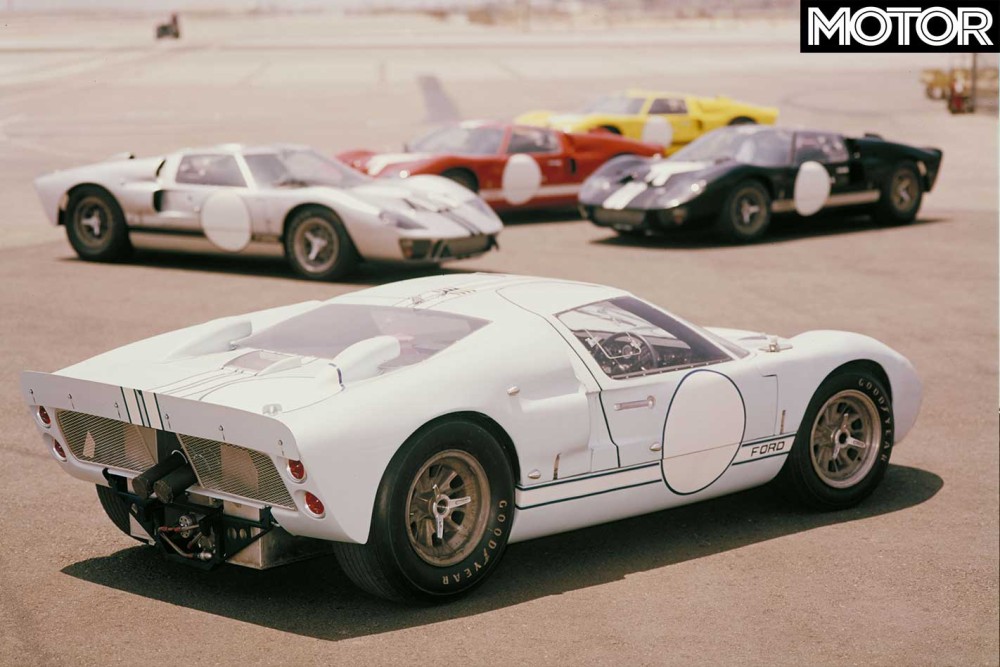 Also, two years before that, in 2016, the story of the 1966 Le Mans race was visualized by the Petersen Automotive Museum in a short documentary 8 Meters: Triumph, Tragedy and a Photo Finish at Le Mans. Regardless of already knowing the story, you should definitely go and watch it, because it beautifully contextualizes how globalization influenced both the car industry and the motorsport world. Moreover, it's the perfect prequel to the 2019 blockbuster film Ford v Ferrari, another must-watch for the car fanatics among us!
What do you think about the 1966 24 Hours of Le Mans story?