Supercharged 2007 Mercedes-Benz R63 AMG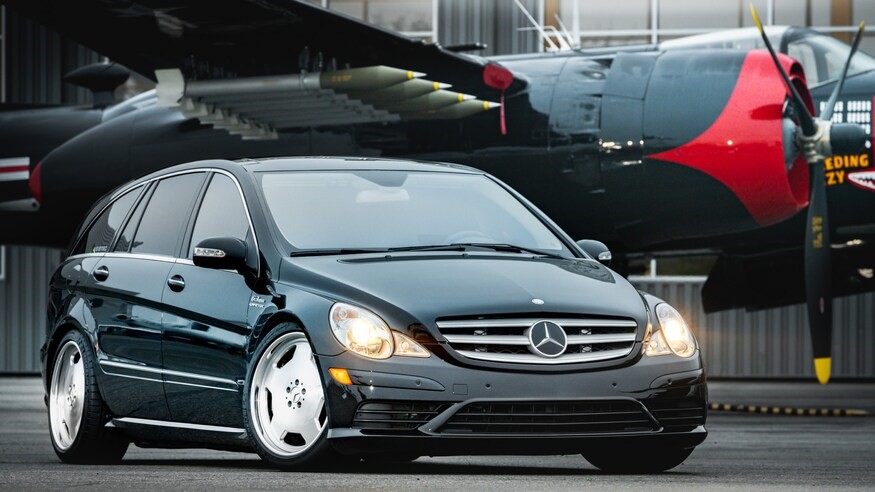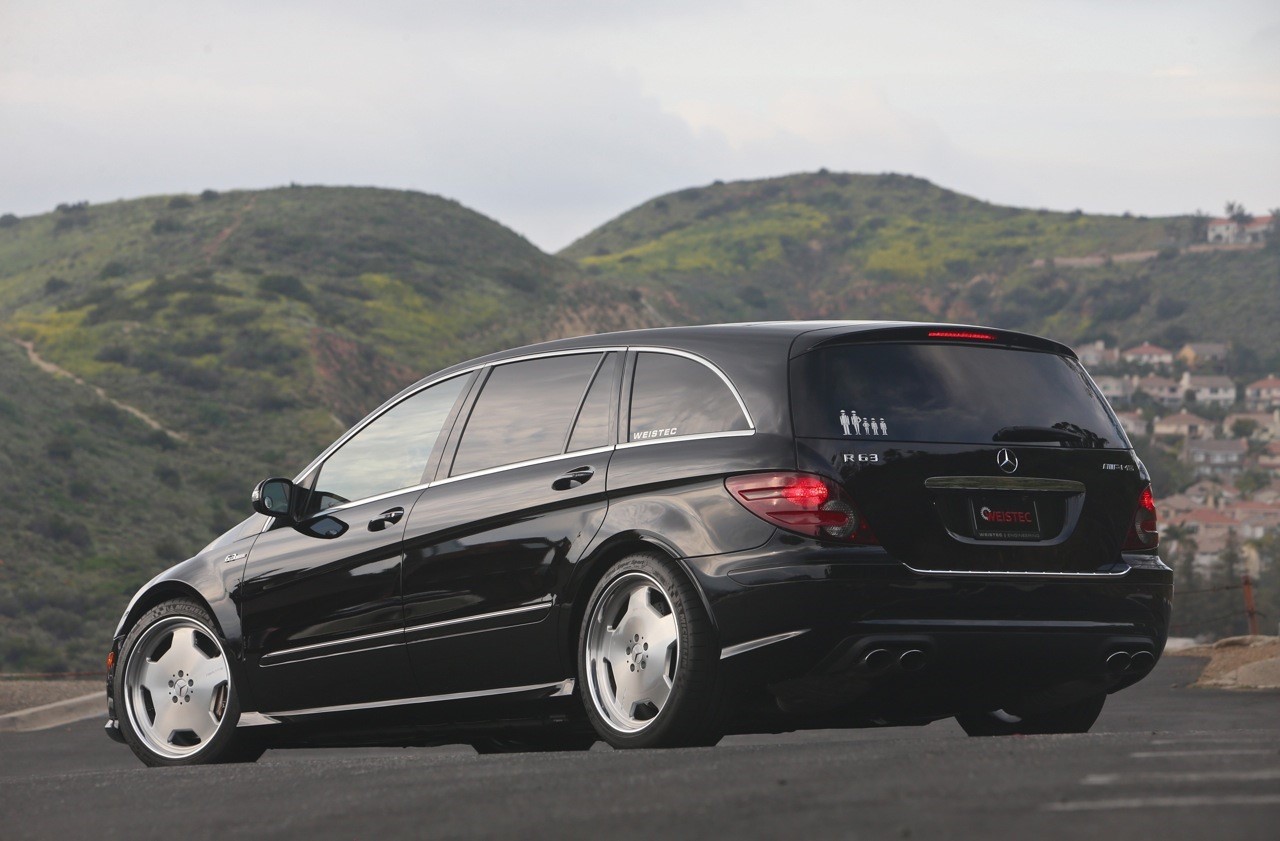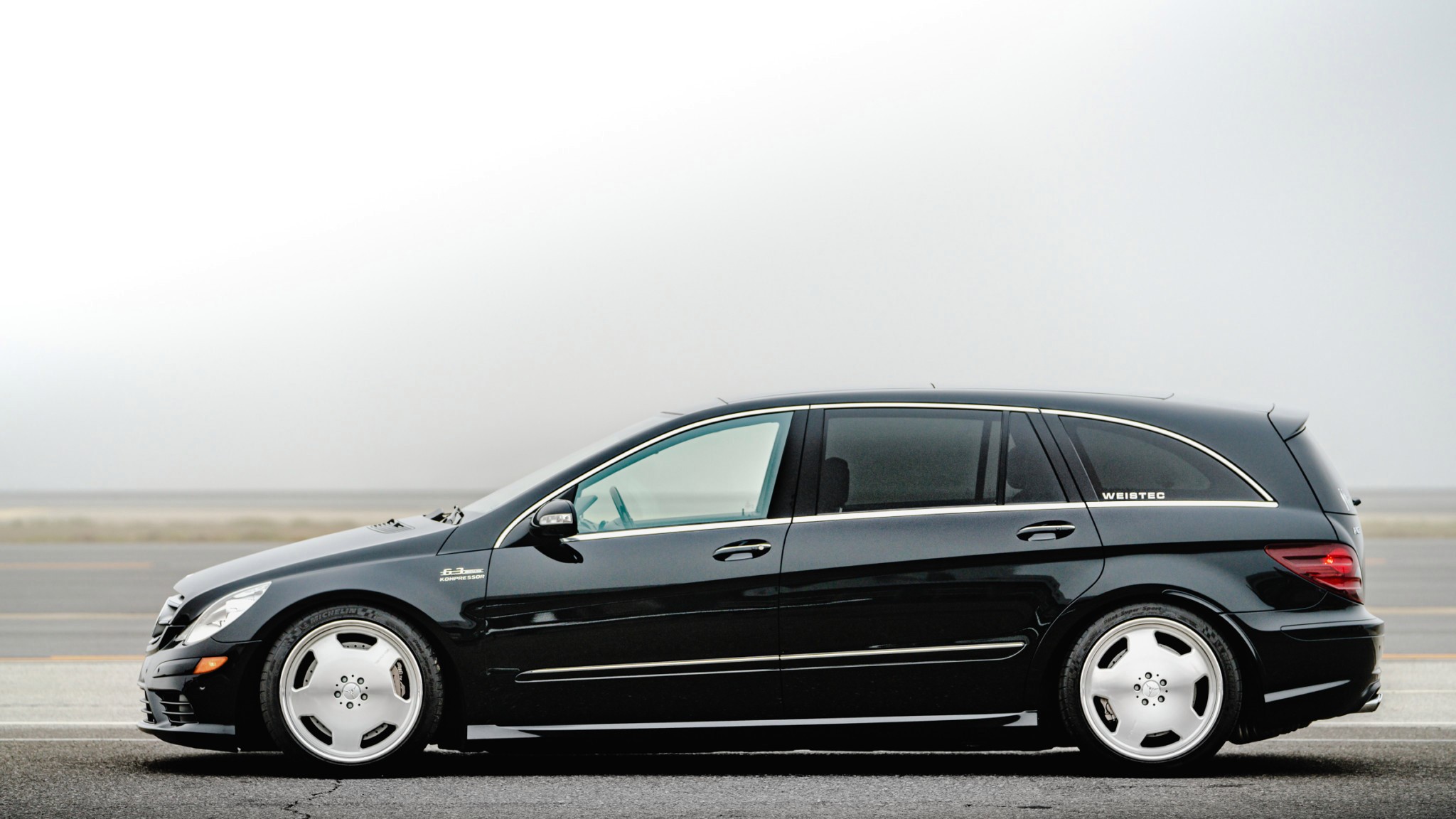 Yes you see that right, this car is practically a minivan. However, this is not just any minivan-like car, this R63 AMG is a real powerhouse! While its production in 2007 already fitted this car with a 503 horsepower, 6200 cc V8 engine and 465 lb-ft (630 Nm) of torque that is insane to begin with, this supercharged version is tuned to blast out 700hp from its engine – taking crazy to a whole new level. Inside the car, you can lower the suspension via the steering wheel's DIC buttons, while its exhaust tubes are designed so that the engine produces the appropriate amount of roar. Meanwhile, the custom 21" wheels of this R63 pay homage to the legendary Monoblock-style wheels of the Hammer, the W124 E-Class AMG from 1988 that consolidated AMG on the scene.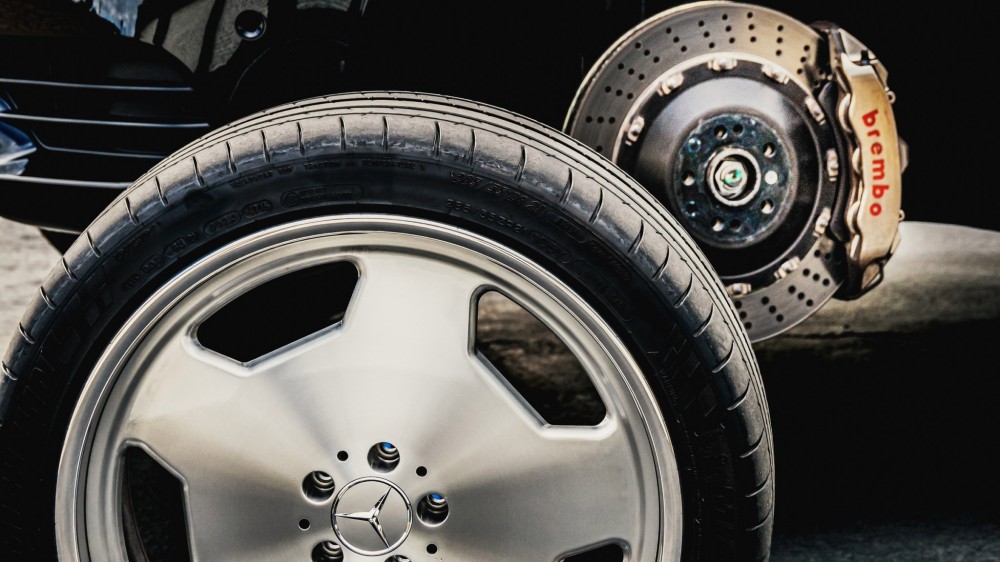 She's a rare beast
Since production already stopped after its first year due to discouraging sales results, we can confidently say that with only about 200 productions ever made, the R63 AMG is a truly rare beast. Moreover, this model is particularly rare and brings the 700hp made possible by the Stage 2 supercharger kit by Weistec Engineering via its automatic 7-speed transmission to all 4 wheels at the same time. Furthermore, with modified SLS valve-lifter buckets, head studs, and intercooler, Weistec Engineering is written all over this car – a good 63.000 dollars' worth in tuning modifications.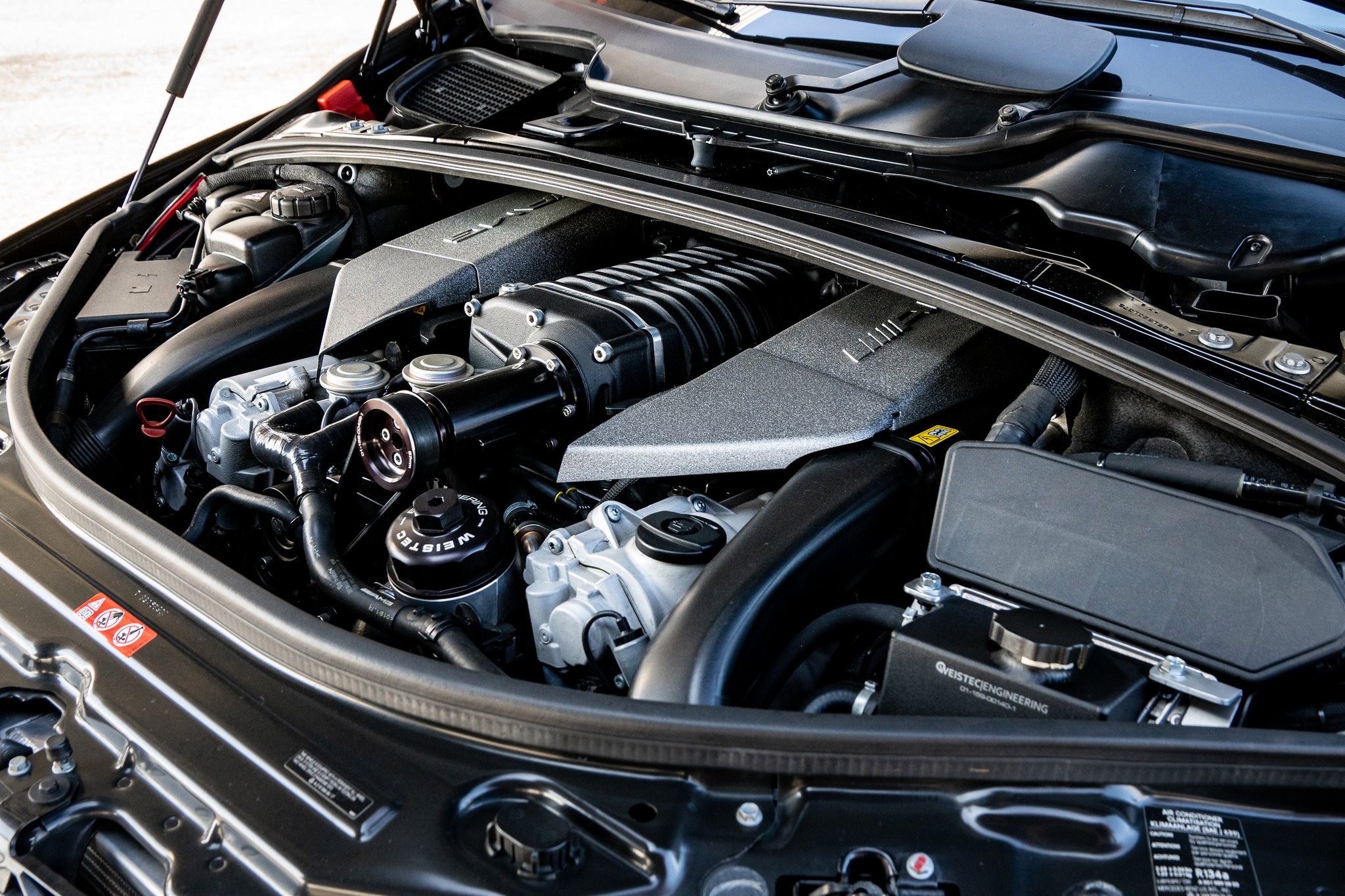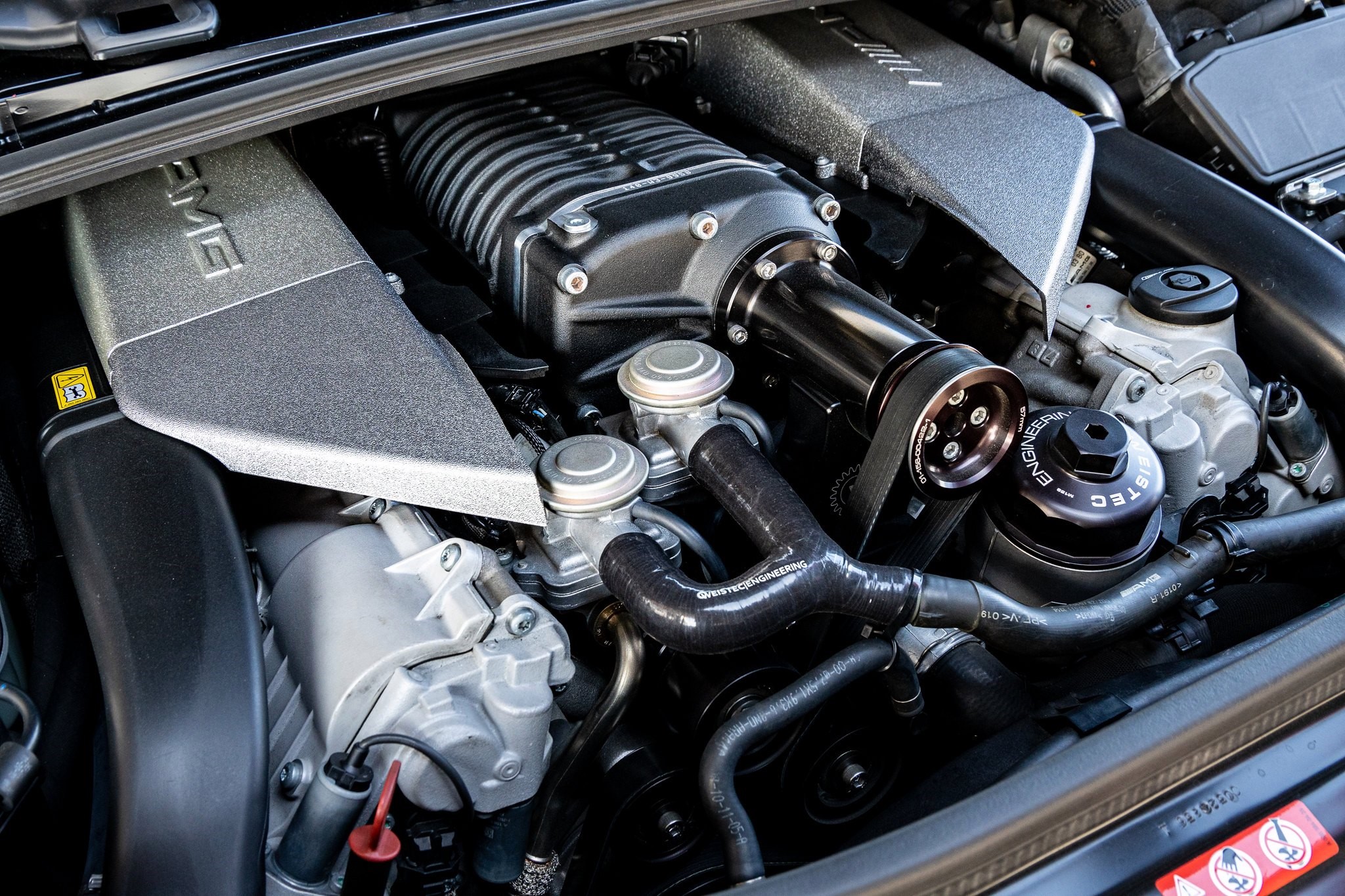 More than power under the hood
Both the body and the leather of the exclusive sport seats are all black. The seats, moreover, are equipped with heating and 10-way power adjustments to ensure that you're always locked-in! Furthermore, this R63 is fitted with dual electric sunroofs, KeyLess Go, Bluetooth, three—zone climate control, Distronic cruise control, rearview camera, rain sensing wipers, and everything else that comes with Mercedes-Benz AMG's Premium package.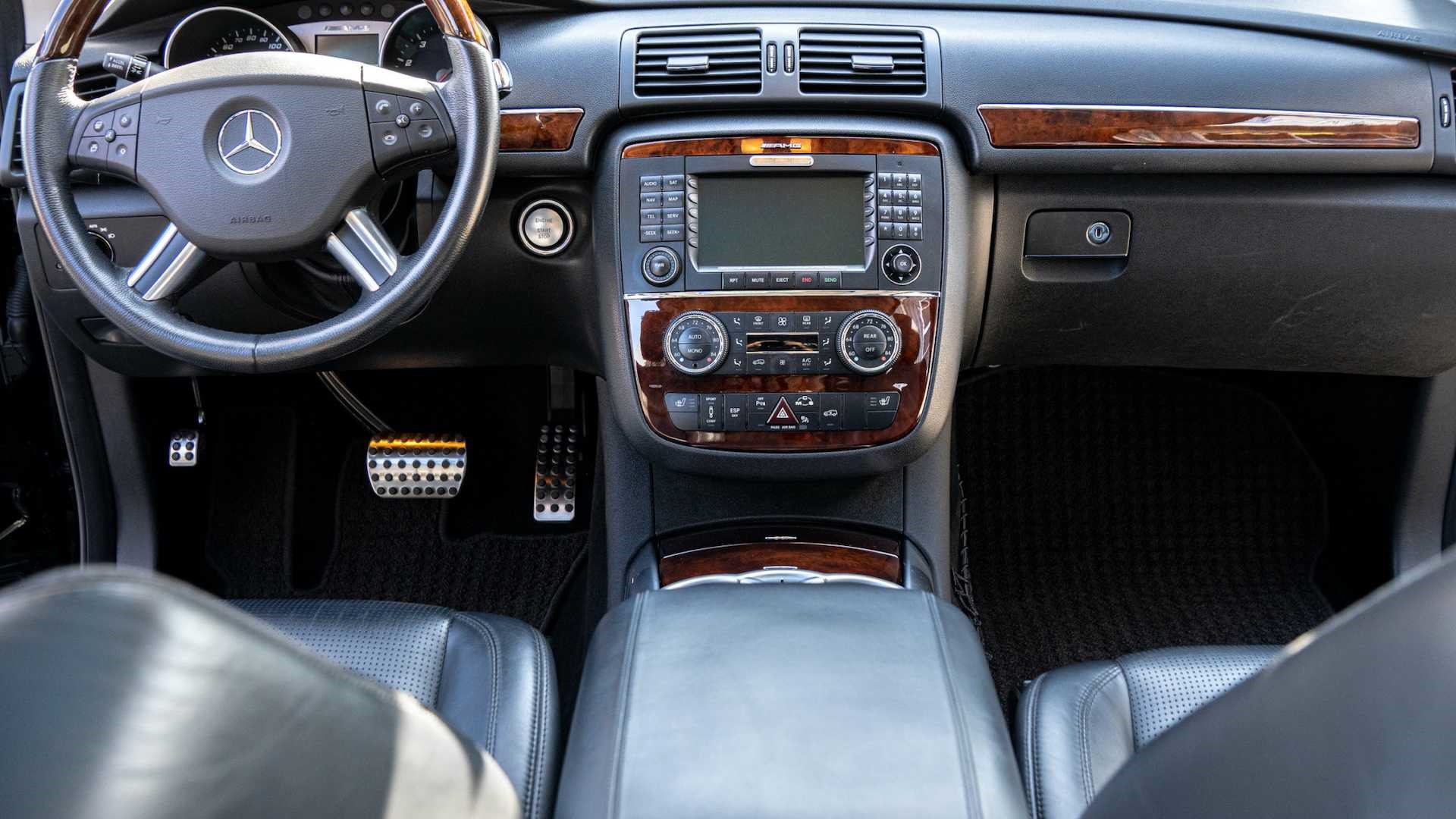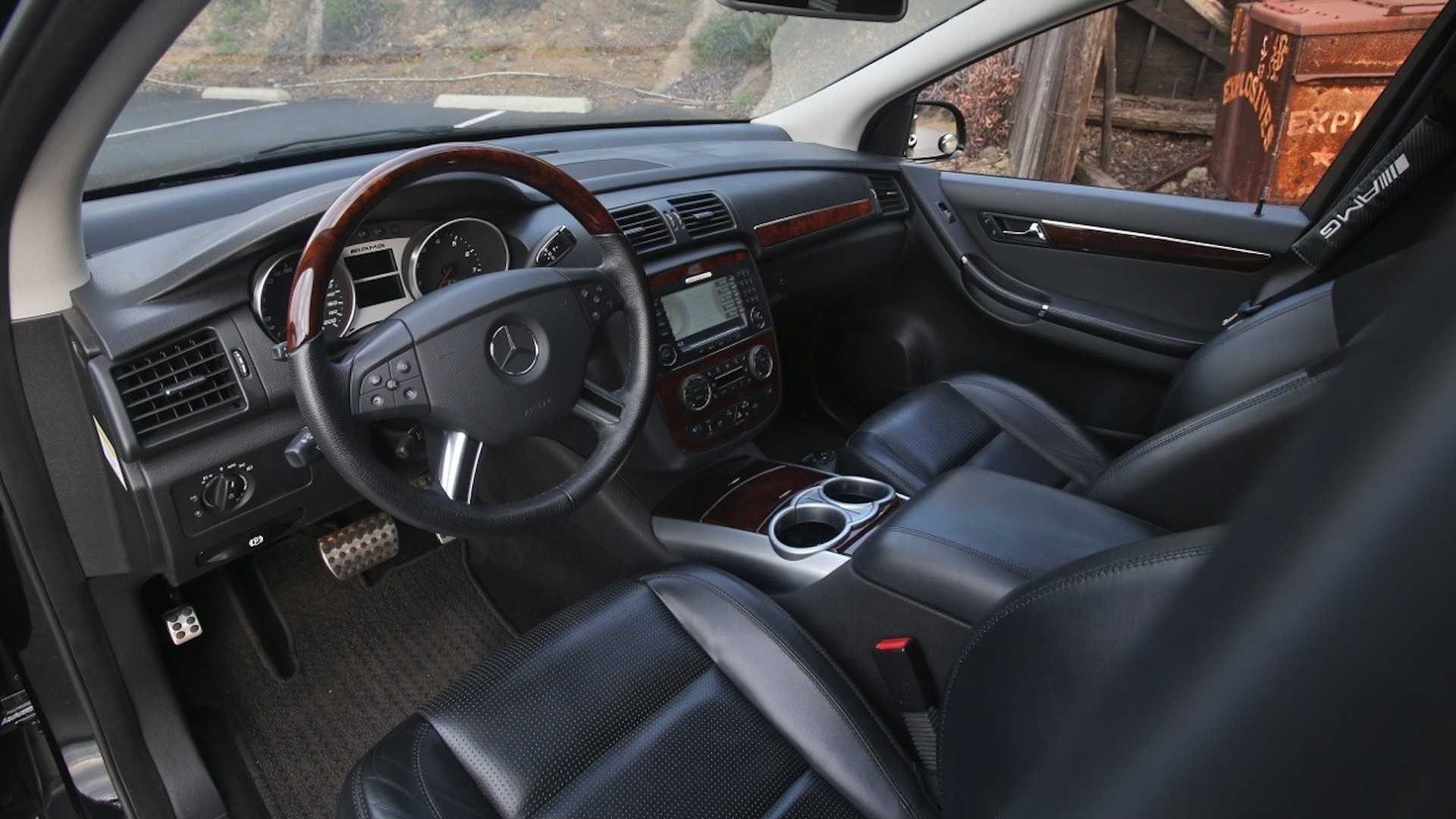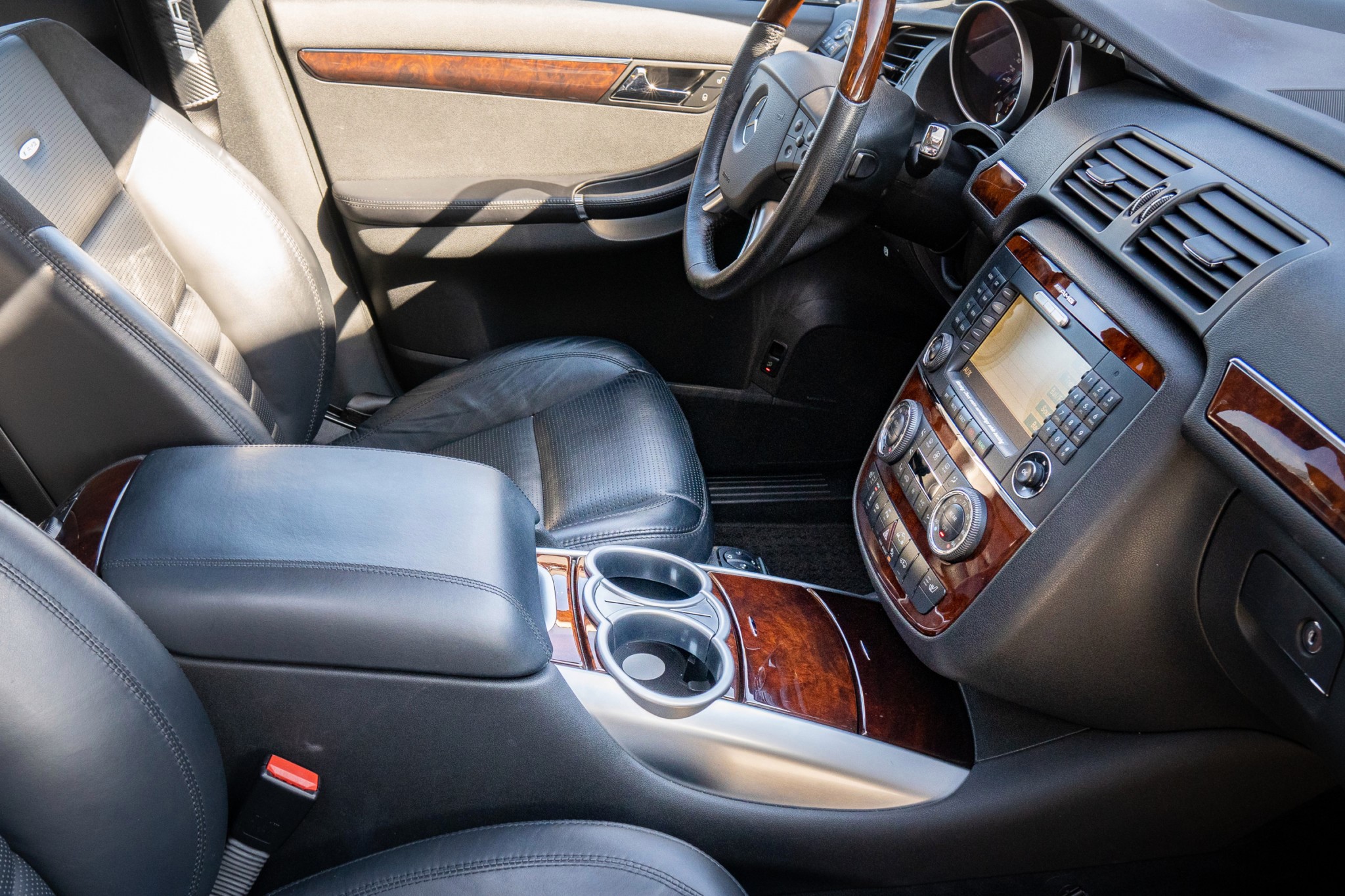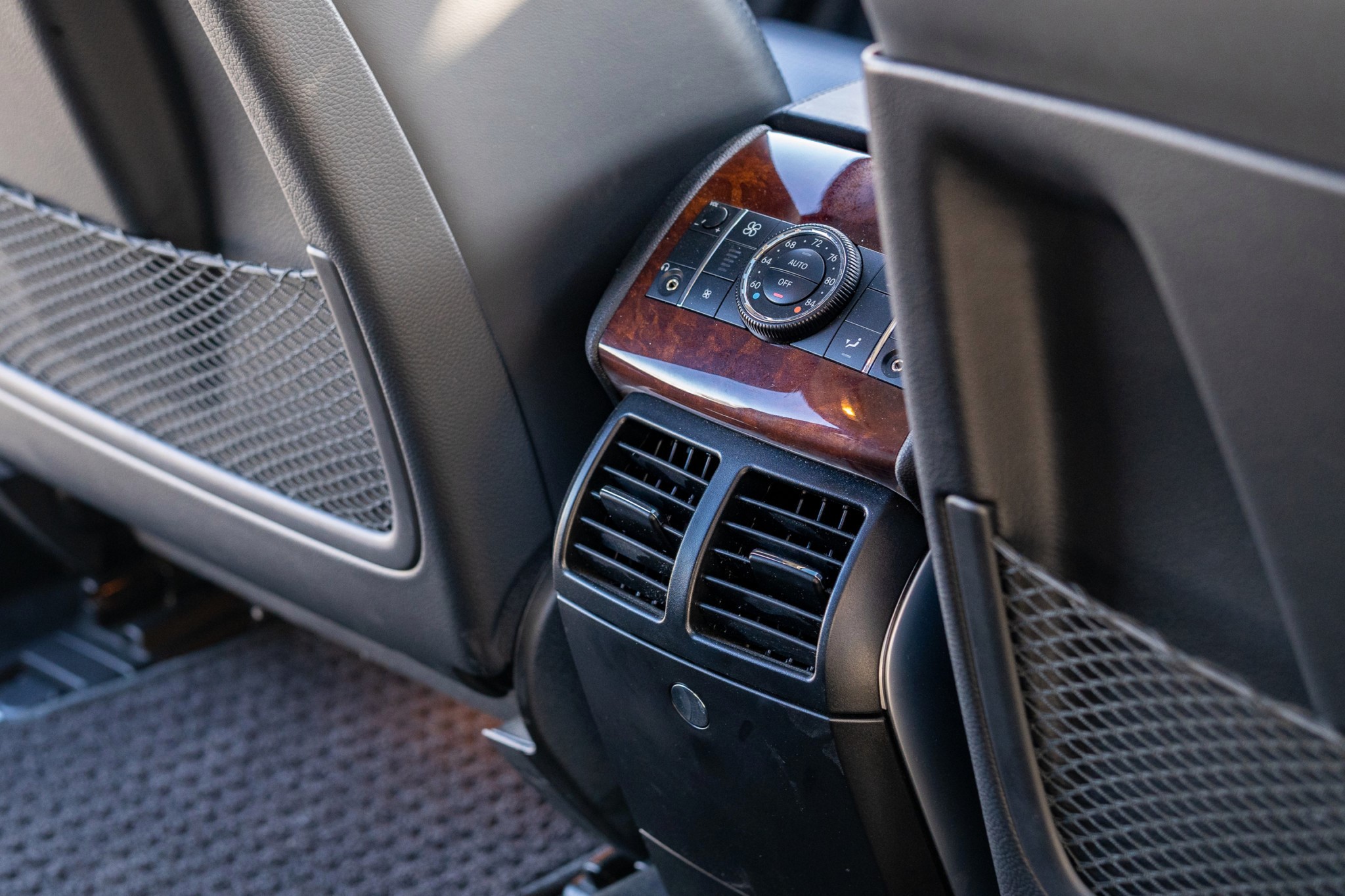 Particularly practical
Finally, this almost-minivan-car has space for 6 people, but can also be converted to fit just 4 or even only 2 seats, giving you all the passenger or cargo space that you could wish for. As you can see in the picture underneath, folding the 2 rear seats will result in a flat trunk floor, while the middle two seats are conveniently folded forward so that they are stacked right behind the front seats.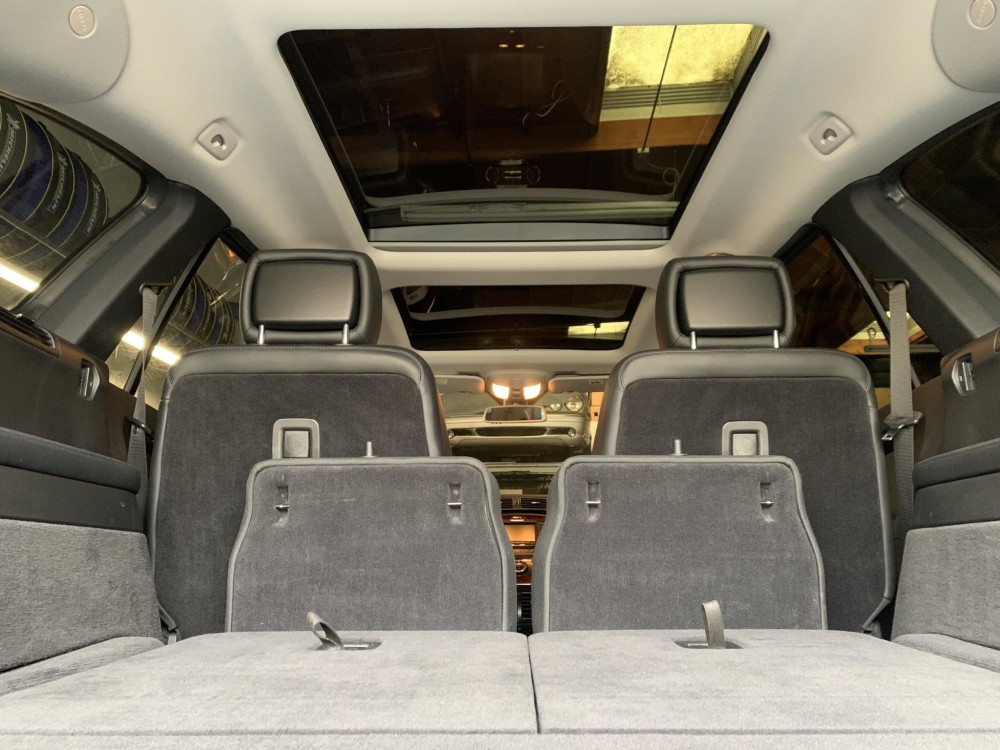 With only 2000 miles added to the 69 thousand miles in 2 years, the previous owner surely didn't use this car for its practical versatility. But who can blame him, for regardless of the 6-seater minivan style, supercharging the car to 700hp truly made it a worthy Grand Tourer car in its own right!
What would you use this Supercharged 2007 Mercedes-Benz R63 AMG for if it was yours?