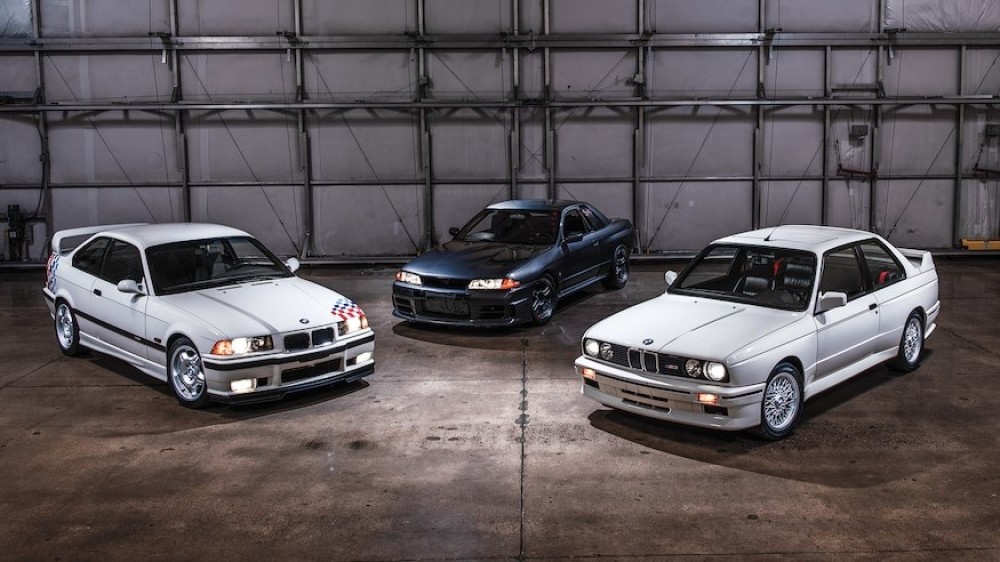 Although famous actor Paul Walker died already 7 years ago by now, only recently in January 2020, his legacy of collector cars was auctioned at Barrett-Jackson's at Westworld in Scottsdale, Arizona. And what a collection it was! It was so sizeable that it was stored in a private jet hangar and largely untouched as such.
As the perennial film star in the Fast and Furious movies, Walker started off as the undercover cop protagonist, Brian O'Conner, who had to round up the gangs of illegal street racing in Los Angeles. In this process, however, Walker's O'Conner falls in love with the (illegal) racing scene, which of course leads to many cool head-to-head racing scenes throughout the film franchise. As such, Walker became a staple in the race film world with the likes of Steve McQueen and Paul Newman, and his legend has remained there ever since.
More than just a race film actor
What made Paul Walker such a fitting actor for the Brian O'Conner character is that Walker was a true race fanatic himself. So in addition to his movie star looks and acting experience dating back to being a 2 year old, Walker would actually prefer to do his driving stunts himself and even went over the scripts for Fast and Furious to make sure that the jargon was on point. Besides acting, Walker was co-owner of Always Evolving, a tuning shop in California and a big car collector. Ultimately, it's as sad as it is poetic that Walker was inside a speeding Porsche with his partner at Always Evolving, Roger Rhodas, who drove them into the freaky car accident that proved fatal for both of them.
During his life, however, one of his friends and production partners, Brandon Birtell, explained that Walker wasn't looking for any extra attention, and that he primarily drove trucks for his daily commutes for that very reason. Other cars in Walker's collection were purposed for the racetrack, a hobby project or simply fulfilments of his boy's dreams.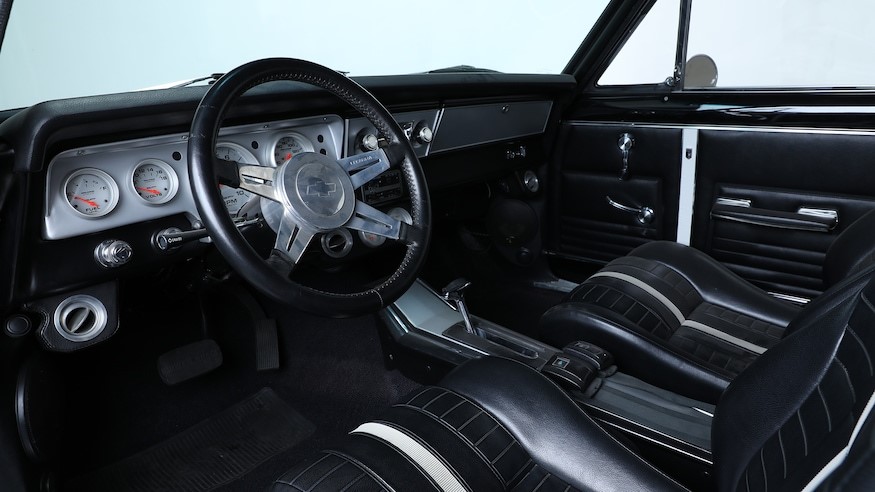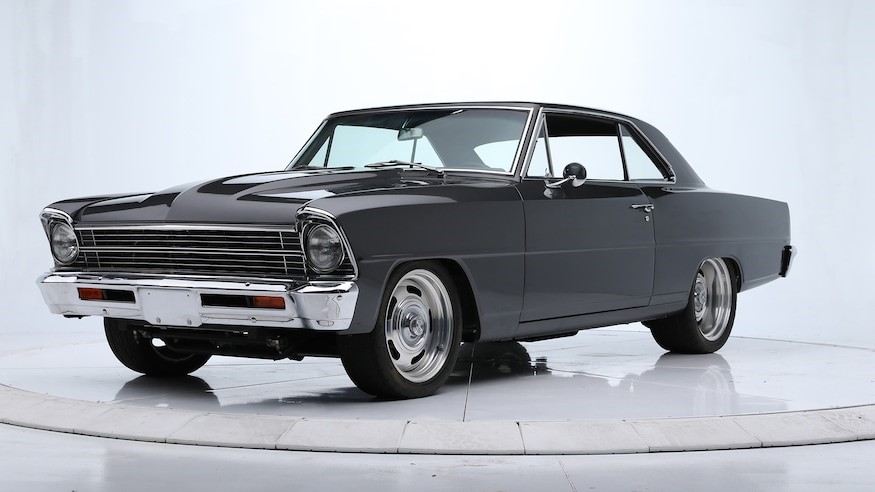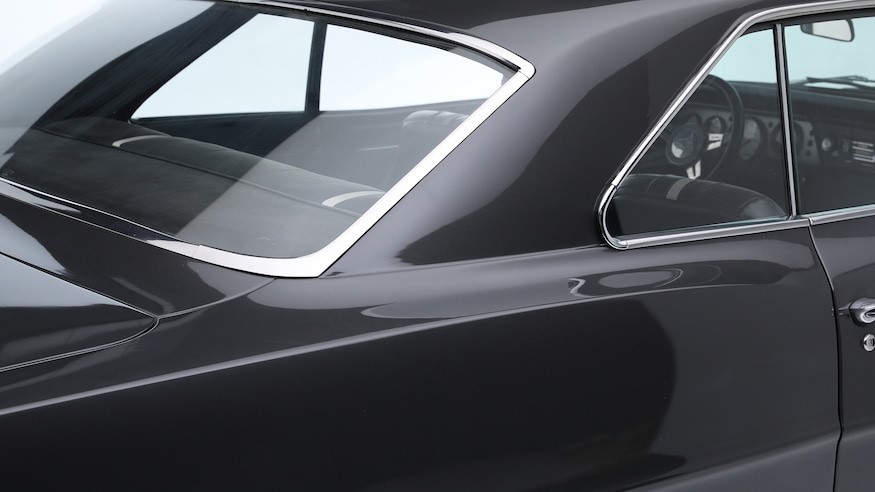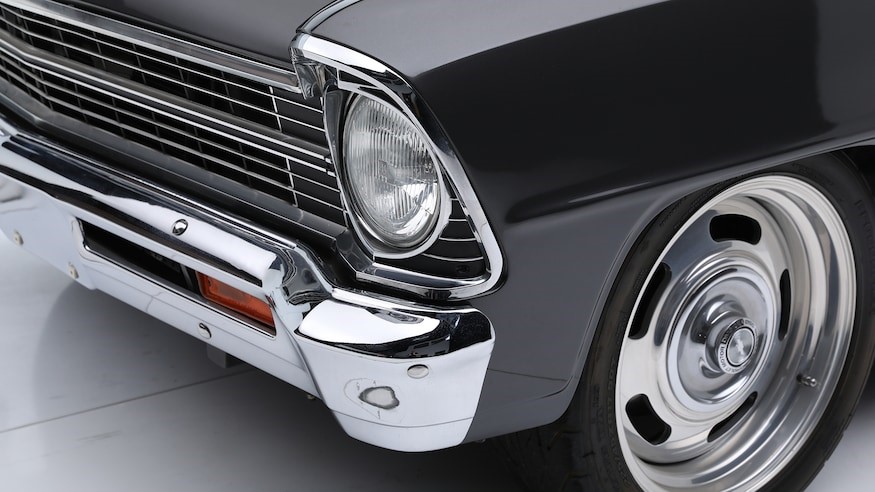 The complete list of the 21 cars in Walker's collection that were auctioned is as follows:
1963 Chevrolet Nova Wagon
1964 Chevrolet Chevelle Wagon
1967 Chevrolet II Nova
1988 BMW M3 E30
1989 Nissan R32 Skyline Race Car
1991 BMW M3 E30 Coupe
1995 BMW M3 E36 Lightweight
1995 BMW M3 E36 Lightweight
1995 BMW M3 E36 Lightweight
1995 BMW M3 E36 Lightweight
1995 BMW M3 E36 Lightweight (factory LTW wing with race-livery delete)
1995 Ford Bronco SUV
2000 Audi S4
2003 Ford F250 Pickup
2004 GMC Sierra 1500 Pickup
2005 Harley-Davidson RS Motorcycle
2006 Toyota Tundra Pickup
2008 Suzuki Motorcycle
2009 Nissan 370Z
2011 BMW Motorcycle
2013 Ford Mustang Boss 302S Race Car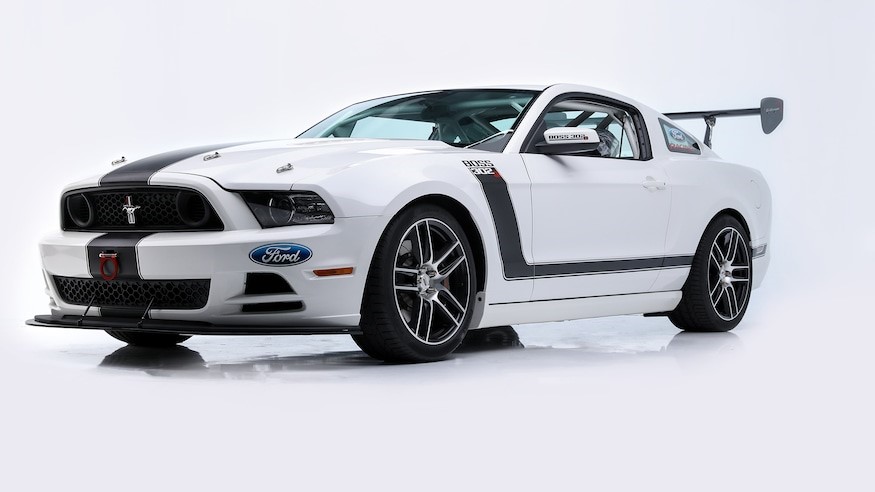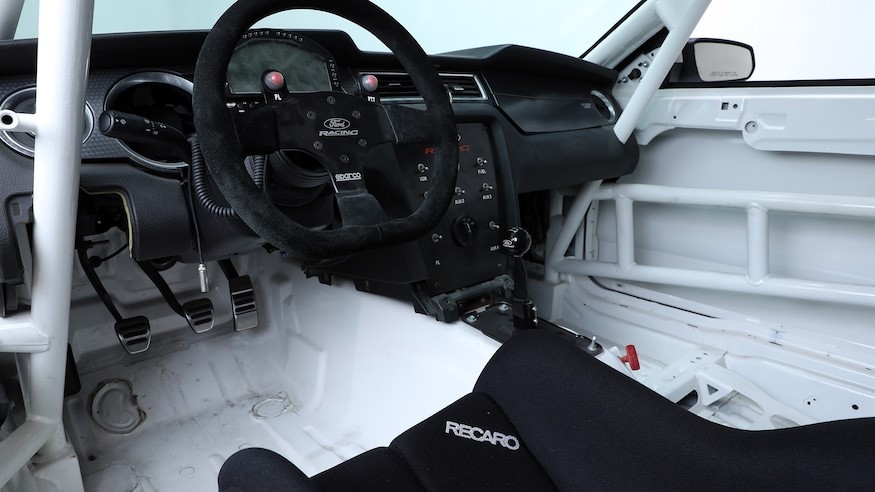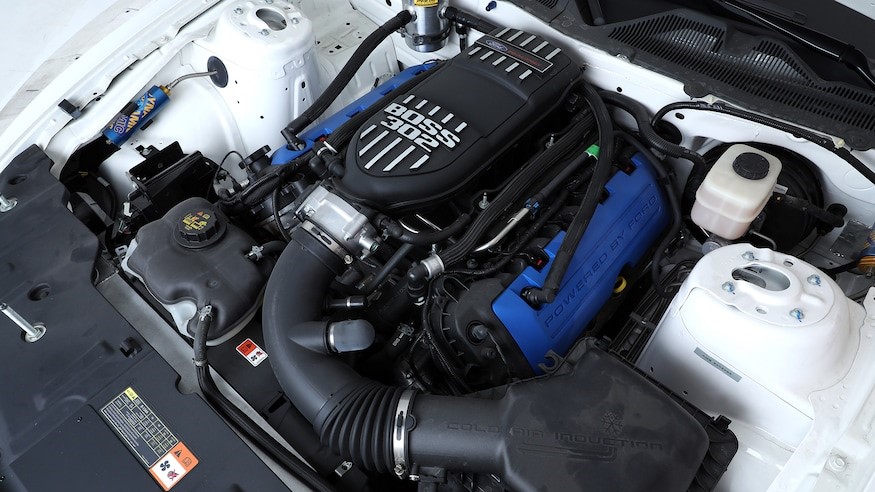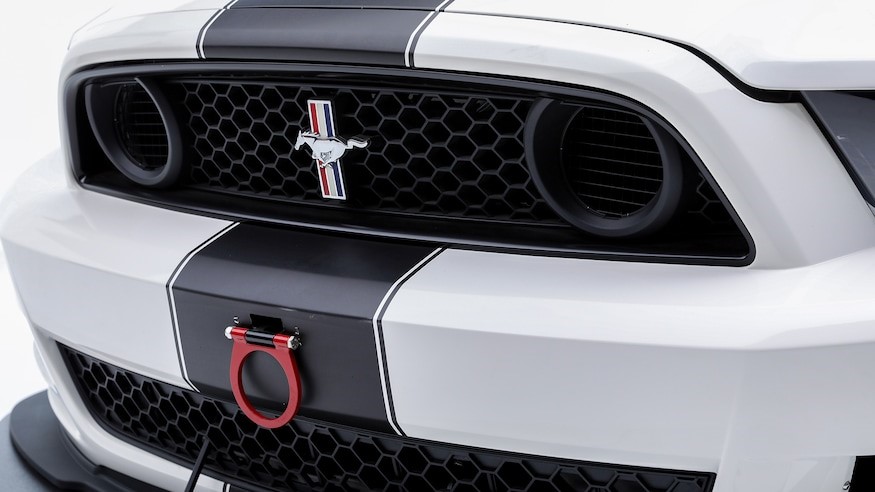 BMW M3 E36 Lightweight in fivefold
What immediately strikes as curious in this collection is the 5 examples of the 1995 BMW M3 E36 Lightweight edition (the largest collection of these cars in existence), which all look impeccable with their mileages all under 50.000. According to Birtell, Walker was convinced that these cars – of which only 126 were ever made – were truly special and would inevitably go up in value. These cars were originally purposed to homologate the BMW car that was to compete at the Firestone Firehawk road-racing series.
The E36 car was turned into a lightweight through aluminum doors, cloth seats, thinned carpet, a carbon interior trim, and by getting rid of inessentials such as A/C, stereo, and sound deadening. In turn, the car got a front splitter, a larger rear wing, and racy graphics. Although the 3.0-liter inline-6 U.S.-spec S50 engine still generated 240hp, it had to push almost 100kg less compared to the regular M3 edition. In effect, these lightweights are propelled more forcefully – doing 0-100 in under 6 seconds and pushing through to 233km/h – while still handling perfectly. Moreover, regardless of the doors containing aluminum parts, they still shut you properly off from the outside world, which make these unique cars interestingly suitable for your everyday commutes.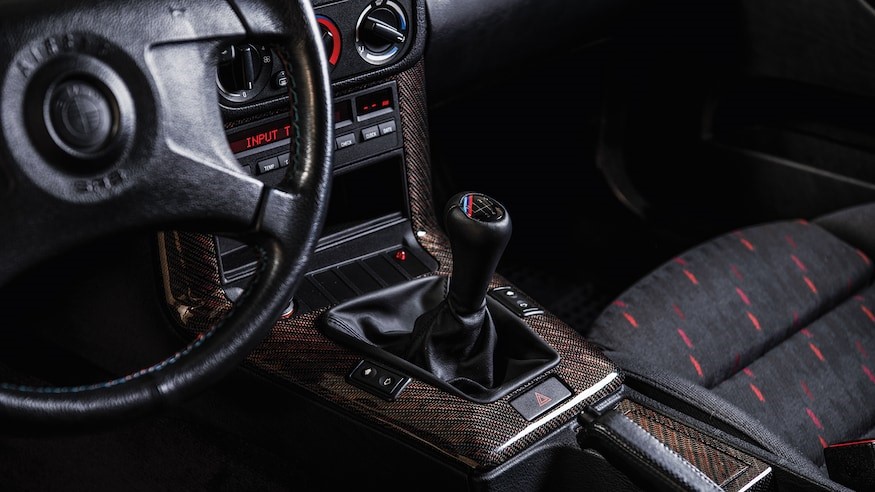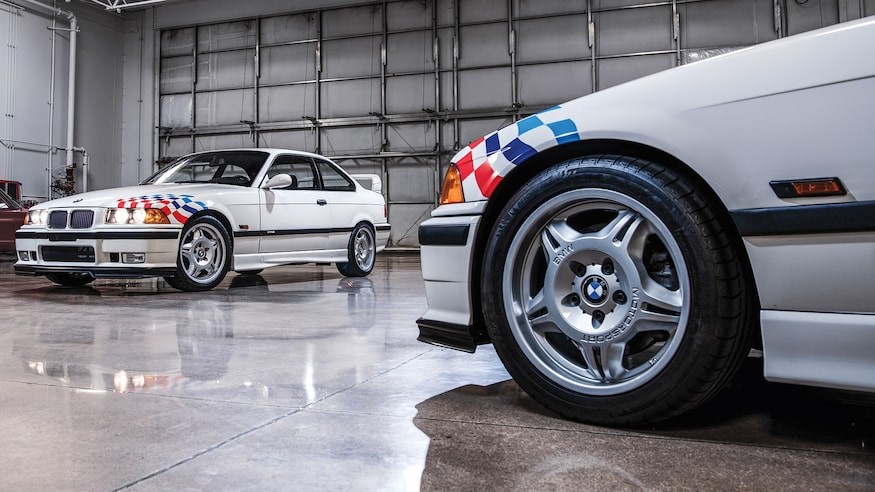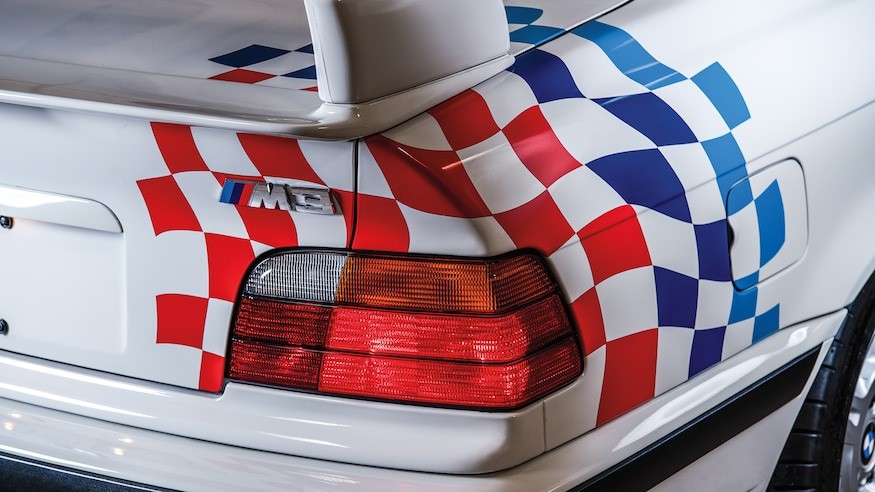 BMW M3 E30
Besides the E36s, Walker owned 2 BMW M3 E30s, one from 1988 with a mileage of 32.000 and one from 1991 with only 6.500 miles under its belt. These boxy cars are old school BMW and were purposed to homologate the DTM racecar of that time, which resulted in the very pure road car examples featured here. The naturally aspirated 195hp and 170lb-ft of torque producing 2.3-liter inline-four engines under the hood are good for a 0-100km/h in about 7 seconds and a top speed of 227km/h. The E30s are equipped with racing style Getrag dogleg gearboxes, and the classically thin A-pillars in the airy cabin result in a remarkably spacious feeling in a car that is actually small compared to today's models.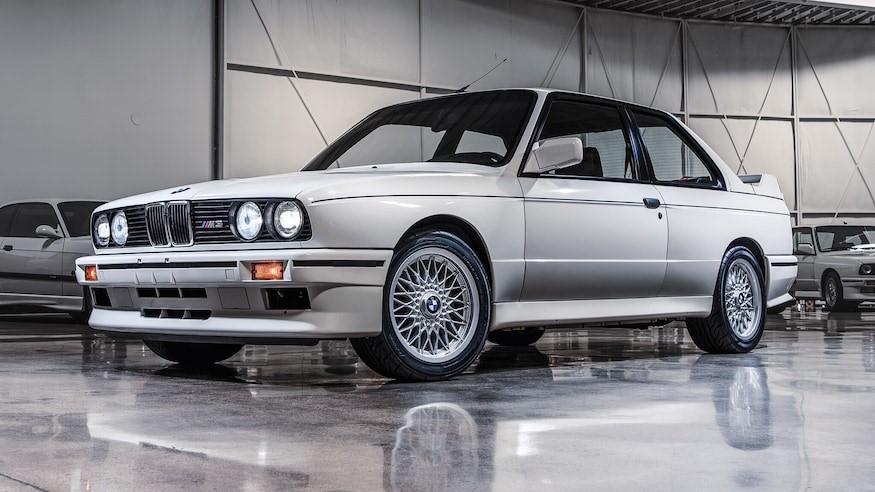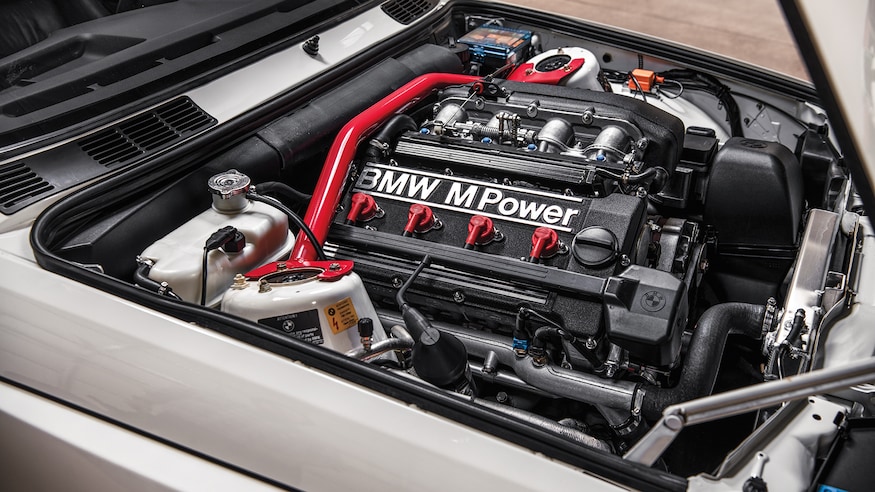 Nissan R32 Skyline GT-R
With an unfinished floor but equipped with an expensively a rare OS Giken OS-88 six-speed sequential transmission and a Sparco racing seat, this R32 Skyline GT-R looks like it was to become a proper drift car. According to Birtell, the Skyline model was among Walker's favorites, and he recalls that they were in luck when getting this one for Walker's collection, right before Fast and Furious Tokyo Drift (2006) propelled the model to popularity. This car in the making typified the Walker family, for Paul's father and grandfather rubbed their appreciation for tinkering off to young Paul as a child already.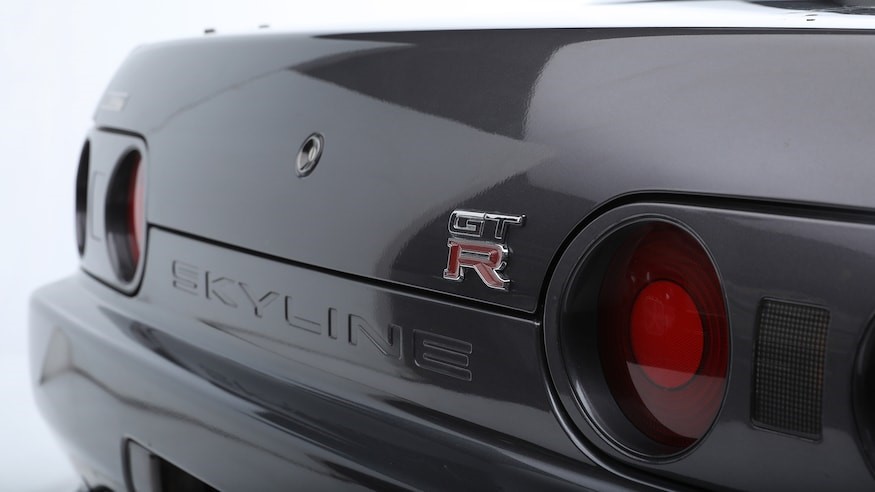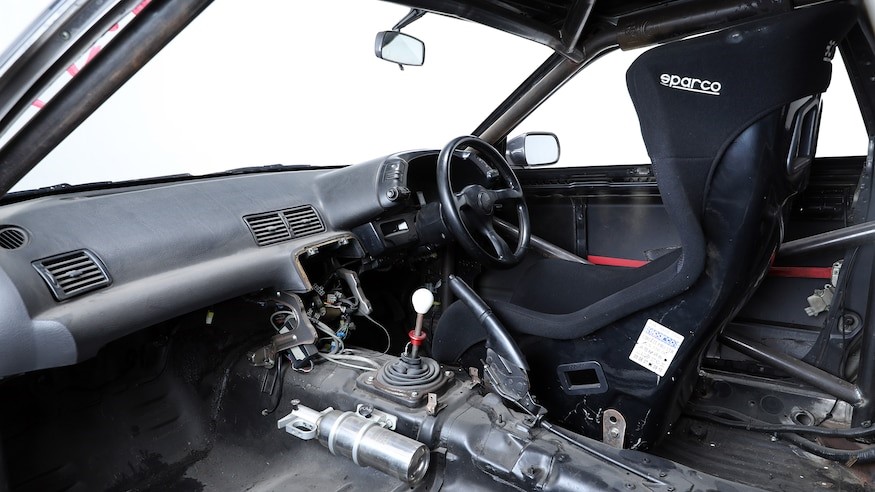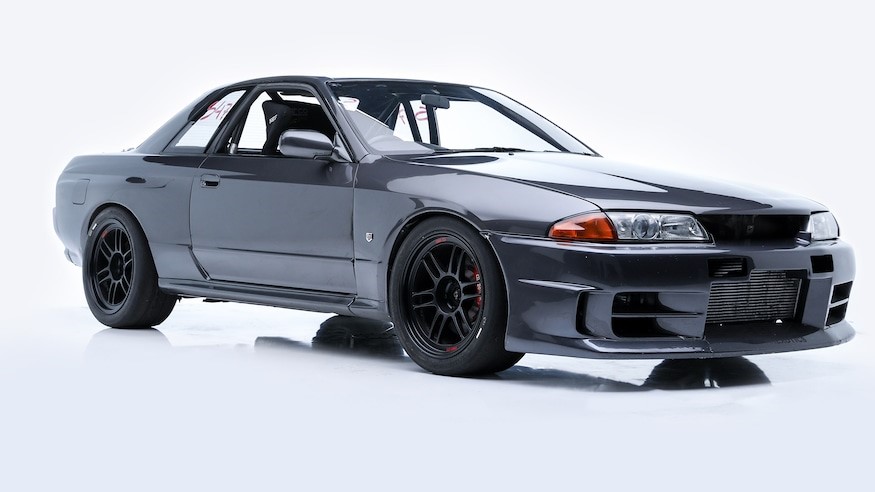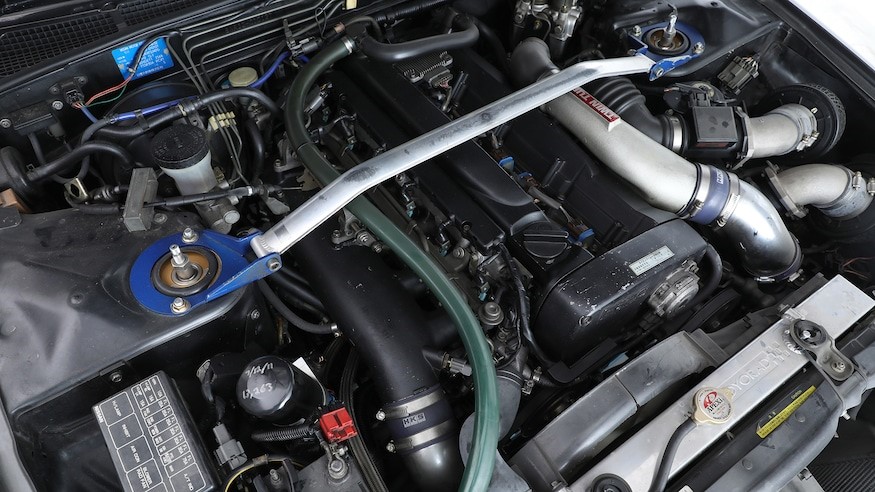 From motorcycles to trucks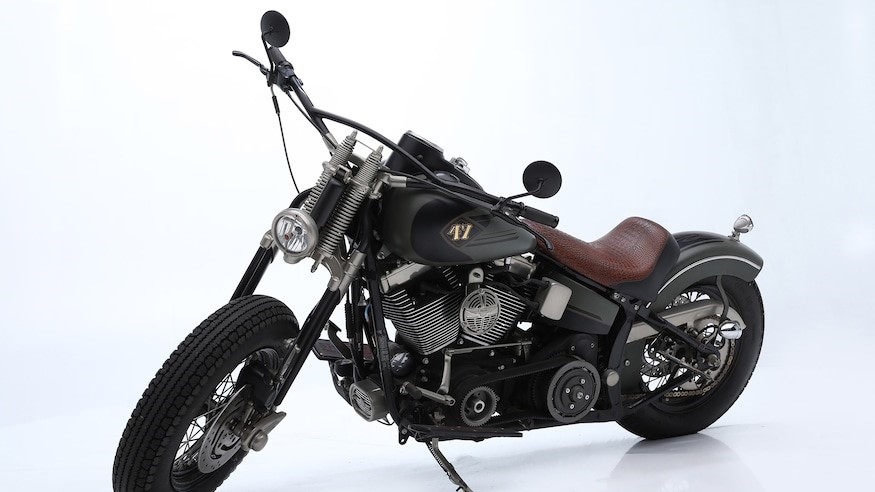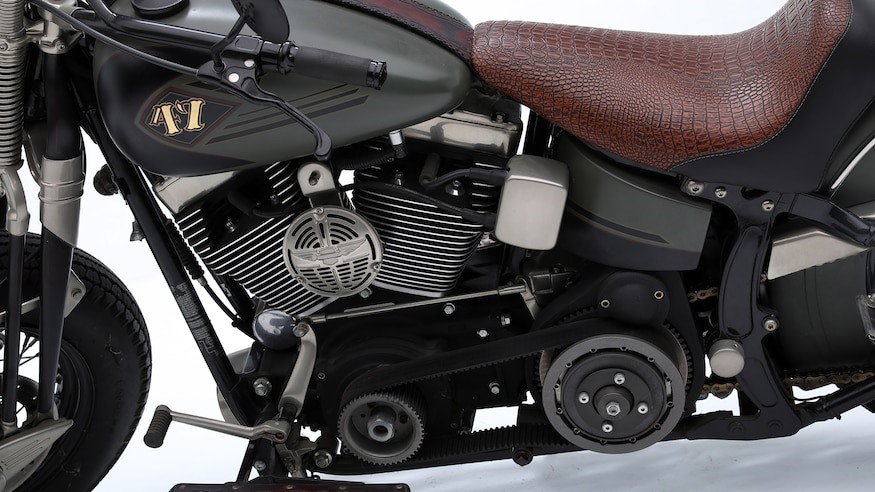 With a father (Paul Walker III) contributing in the 1970s to the magazine Easy Rider, it is no surprise that young Paul's collection features 3 motorcycles as well. The customized Harley-Davidson – again an ode to his tinkering childhood – was Walker's side project during his usual role in Fast & Furious (2009), film number 4 in the franchise.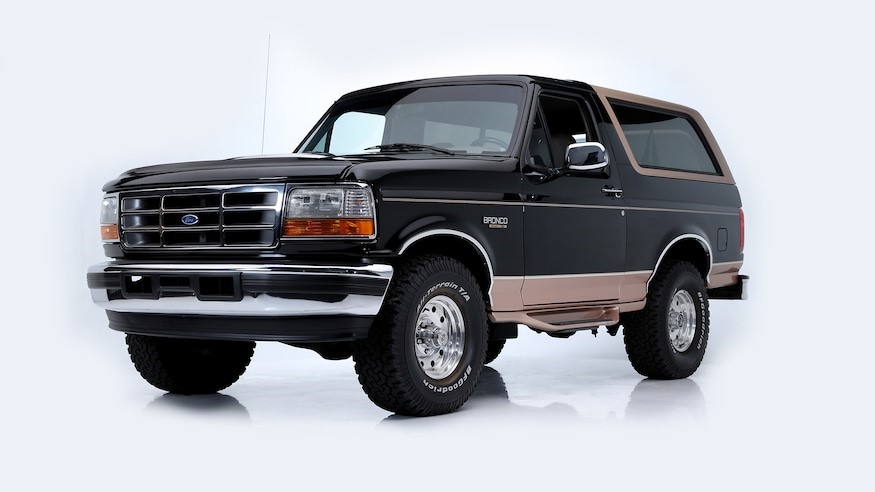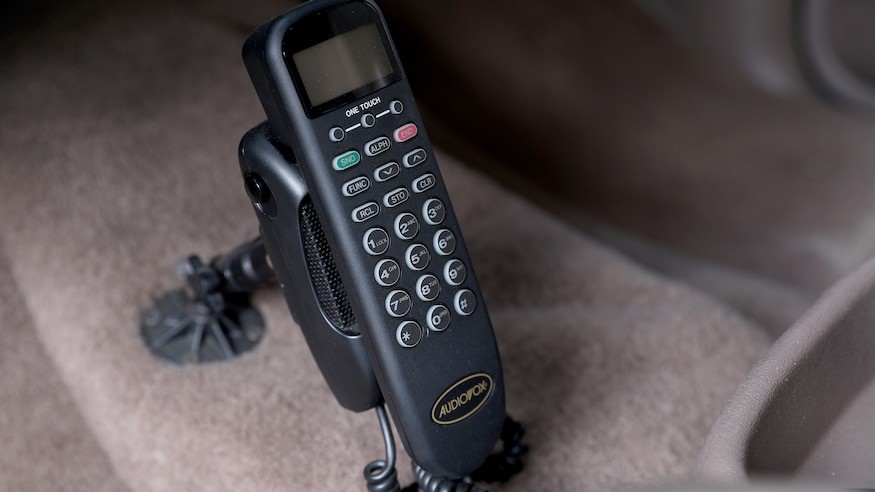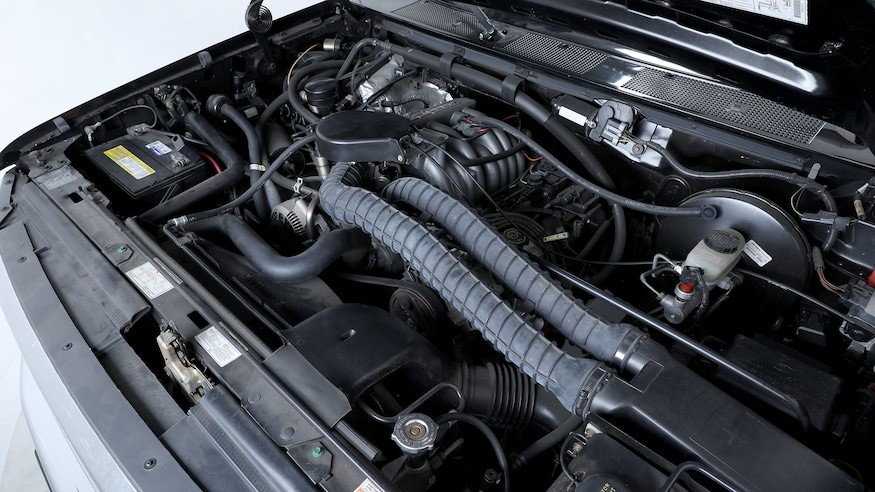 Further down the line, there is a 1995 Eddie Bauer edition of the Ford Bronco, the perfect "stealth" car to drive around without being recognized. This type of car would take Walker to his huge homestead in Santa Barbara – his dedicated spot for relaxing and driving dirt bikes and ATVs with the beautiful Pacific Ocean featuring in the background. Similarly "functional" were Walker's Chevrolet Wagons from the early '60s, of which 1 Nova was – of course – still a project in the making, with faded paint and ripped seats to show for it.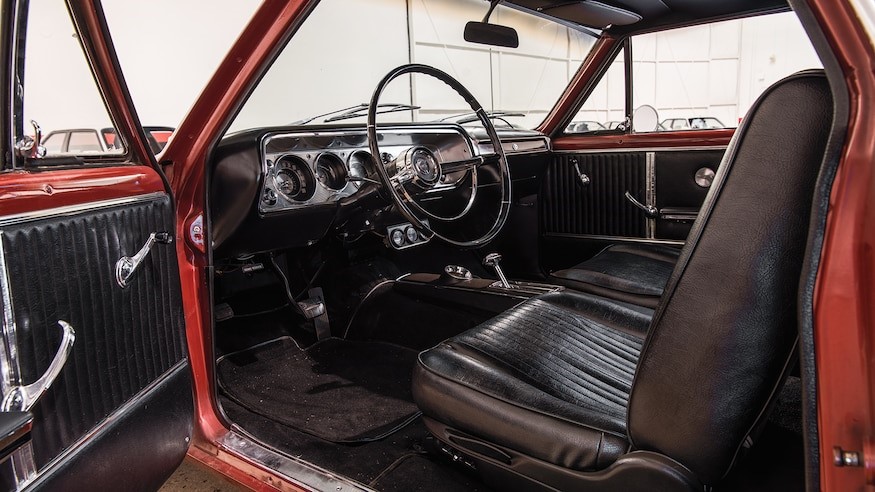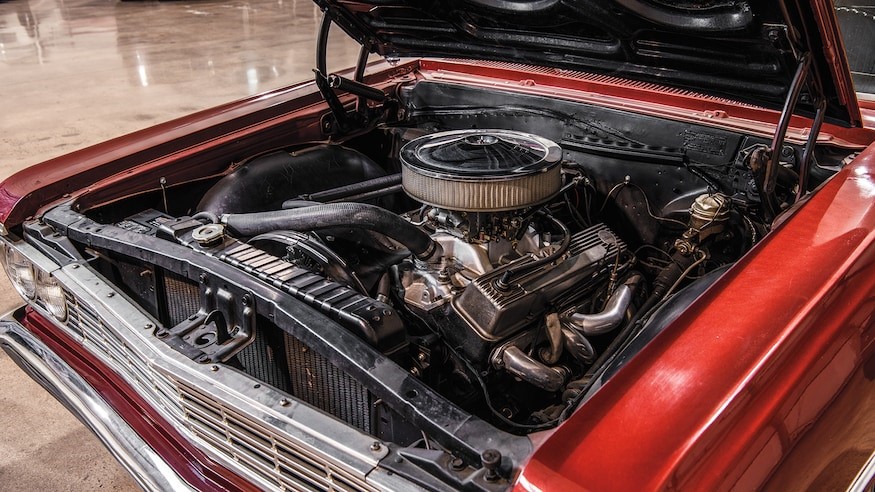 Nissan 370Z
Finally, we get to the car that was on display at the Holiday Toy Drive from Always Evolving, the event that Walker came back from right before his death. This Nissan 370Z from 2009 was the collection's most popular auction model, for this car is as gorgeous as its Fast Five (2009) movie character's owner, the beautiful Gisele Yashar (played by Gal Gadot). Always Evolving eventually bought this ride, where Walker would modify it with the Volk TE37 Wheels, a huge rear wing, and its teal graphics. With a tight and deeply bolstered race seat and a quick-release steering wheel, this stiff and low car brings the sound of the 332hp producing 3.7-liter VQ six beautifully to life through the customized exhaust underneath it.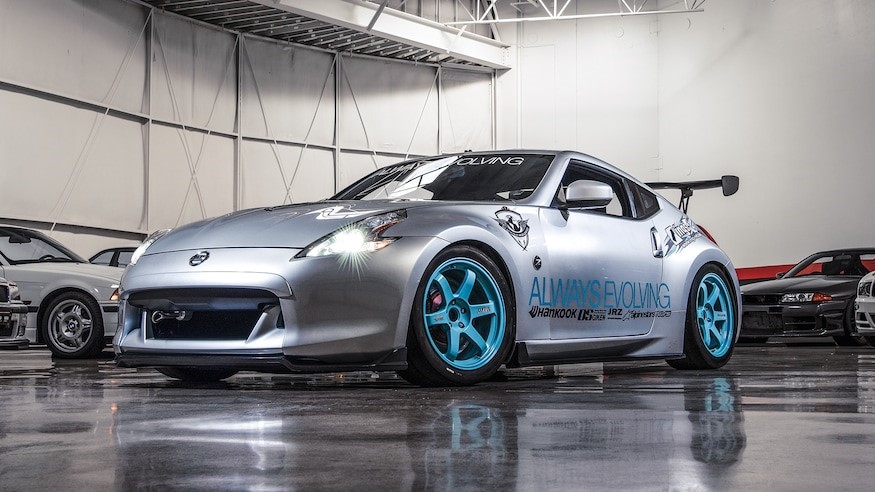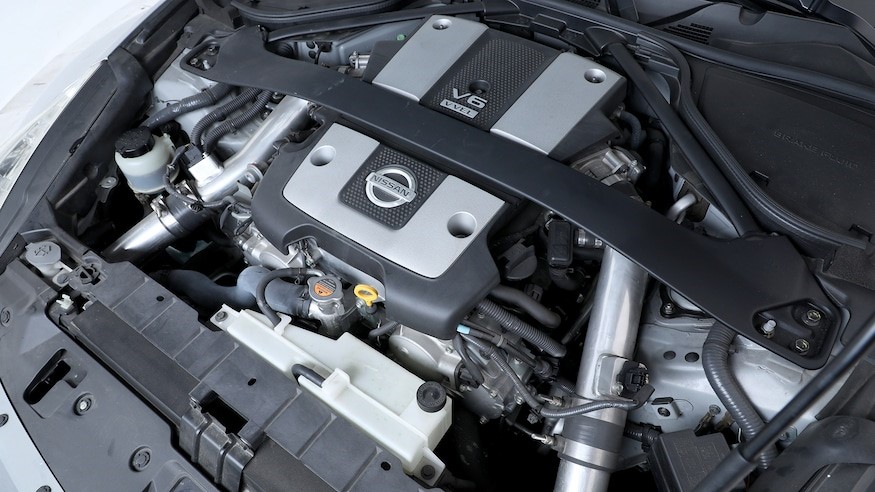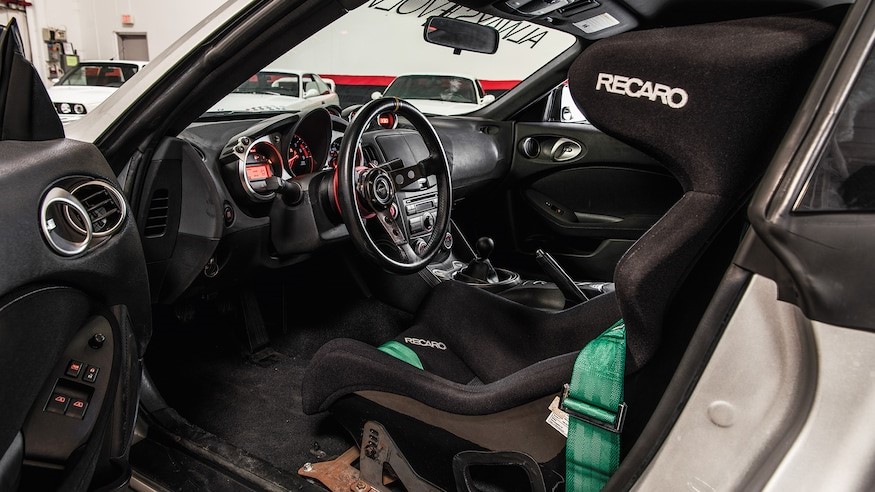 Paul Walker's personal collection
The complete collection of Paul Walker was even bigger than the auction list above, but his family of course liked to keep a few cars to themselves. Still, Walker's family put the bulk of his collection for auction, because they felt that it would be best purposed for Paul's car fanatic peers and the film fanatics that still admire him on the big screen. In this, Walker's family reflects the words of his friend Birtell, who feels that "a piece of Paul, his spirit, is in some of those cars," which is "a special connection to the people who are going to love them and appreciate them as much as he did."
What is your favorite model of the Paul Walker Collection?