Lancia Fulvia HF 1600 Lusso
What do you get when you completely restore a car that's been sitting in a garage for almost 4 decades? And we're really talking complete restoration here: not just rebuilding the steering idler box and replacing all the brake calipers, bearings, tie rods, ball joints, shocks, but also source the replacement Solex DDHF C42 carbs and the air box that matches with it, and replacement of the rubber brake lines, implementation of a new fuel tank, and, finally, making sure all the hard brake and fuel lines are flushed out completely. Well, what you get is what you hear in the video underneath, a beautiful sound that's on par with its surroundings:
https://www.youtube.com/watch?v=cmCxb34UhzU&feature=emb_title
The Fulvia HF 1600 Lusso was produced in 1971 and brought in 1973 to the USA – the country of the previous and current owner. There it was soon upgraded with a few modifications: Hassia rally lights, 13x8 BWA rims for all 4 wheels, and steel exhaust and fender flares. With only 14.000 kilometers on the original that was wasting away in a Staten Island garage, all the renovation work basically got the new owner a new car. And it doesn't just sound like new, it works like it as well now that it effortlessly starts the 1.6-liter, 132hp producing V4 engine on command whether it's cold or hot outside!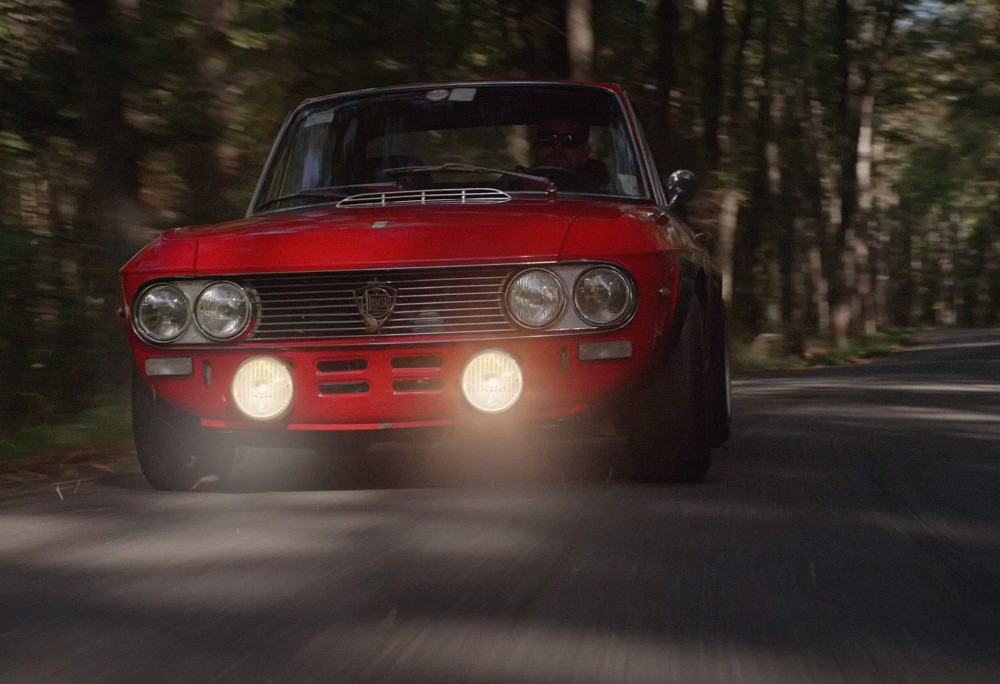 What do you consider the coolest element of the Lancia Fulvia HF 1600 Lusso?