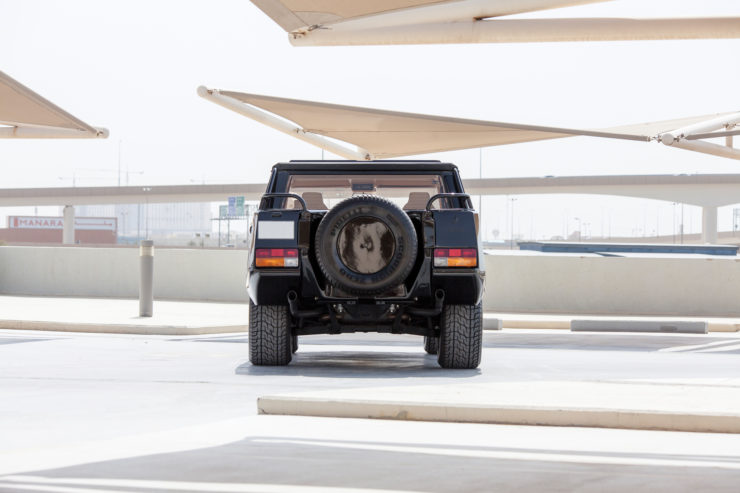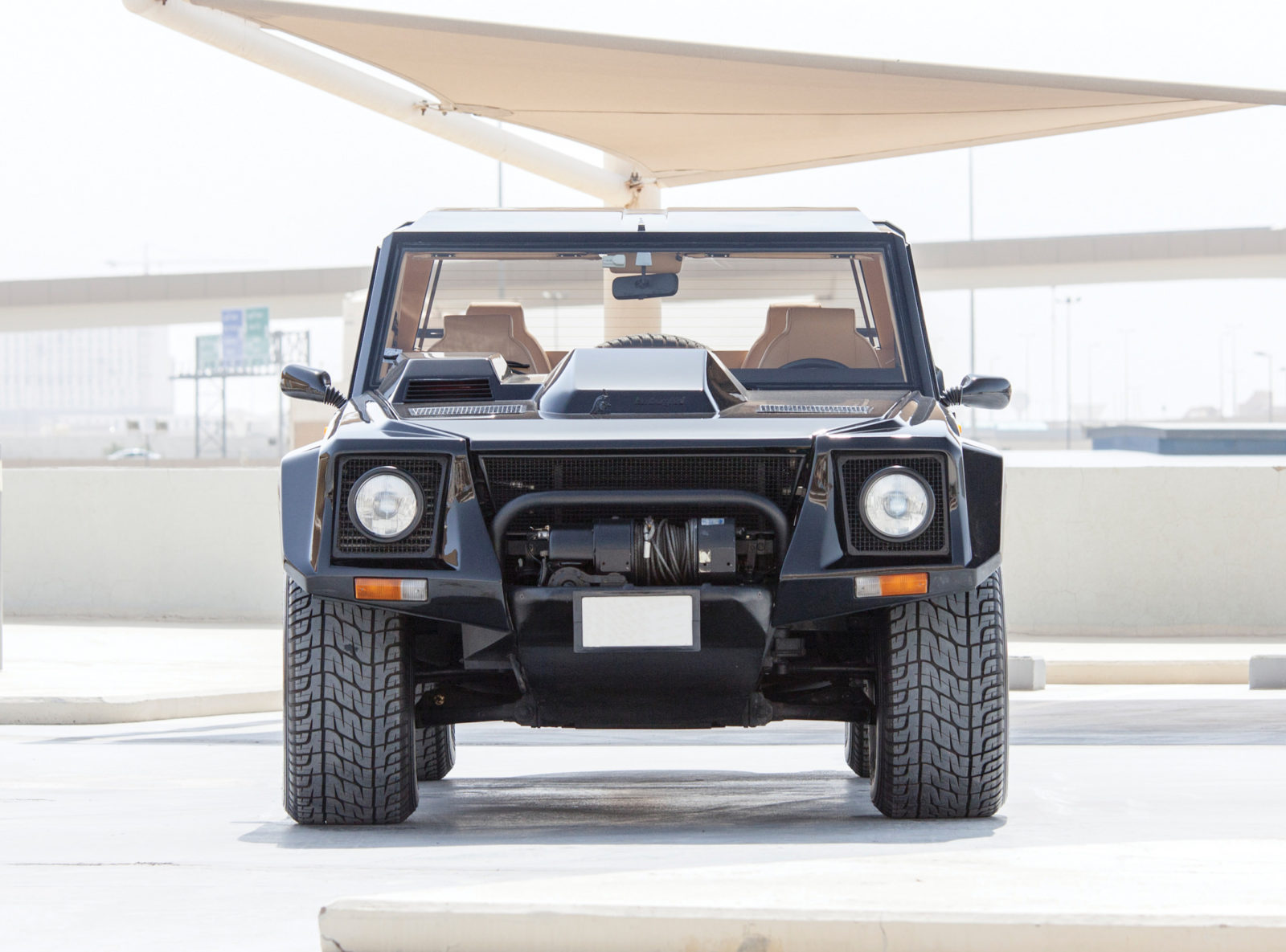 Usually we see Lamborghini as an extravagant sports car brand, but with the release of the LM002 V12 in 1986 Lamborghini took the definition of preposterous to a whole new level. Being one of the first with a Sport Utility Vehicle (SUV) – Bentley, Mercedes-Benz, Porsche, Aston Martin, Rolls-Royce, and the like all followed much later – Lamborghini must have felt that it's either go hard or go home with the engine. The standard fit was already a 5.2-liter, 444hp modified V12 which was originally developed for their Countach sports car, but Lamborghini also offered an option to get a 7.2-liter off-shore class 1 (the fastest) race boat engine, the Lamborghini L804 V12!
This attitude by Lamborghini isn't too surprising if you put the car in its historical context, because the '80s were characterized by excesses all around: Wall Street stock broking was running amok, cocaine and sedatives were everywhere, big hairdo's formed the standard, and all this fueled what Lamborghini needed its buyers to have – big ego's!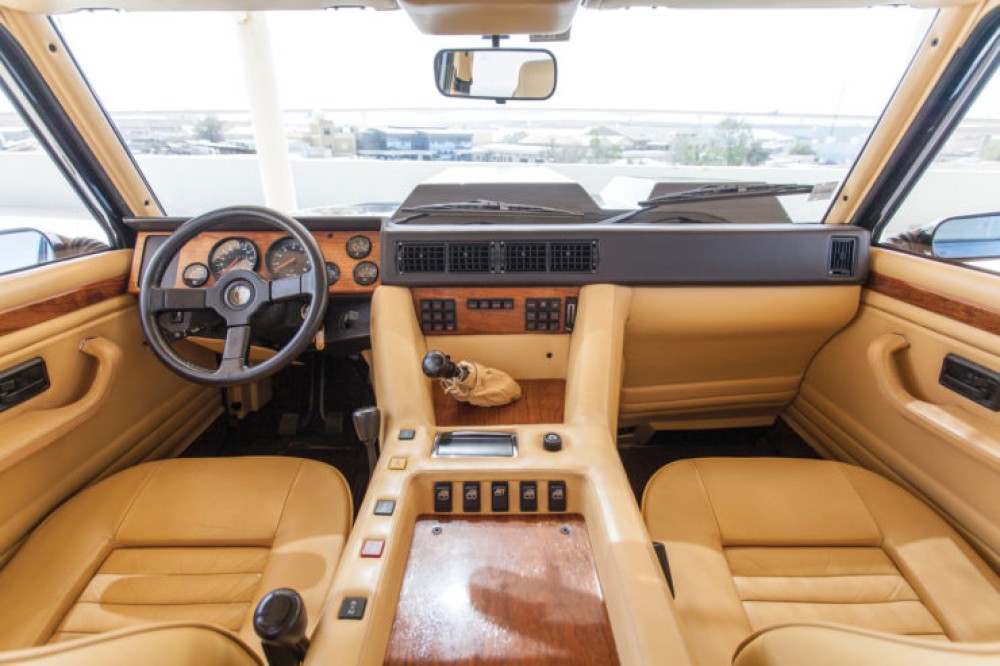 Project Rambo Lambo
Fittingly, Lamborghini dubbed this SUV project Rambo Lambo, which started off as an attempt to develop a military vehicle of the High Mobility Multipurpose Wheeled Vehicle (HMMWV, popularly known as Humvee) class. Besides military institutions, Lamborghini wanted to offer this car to companies and investors in the oil business – the kind of people that could (and would) pay for driving in a large comfortable air-conditioned 4-wheel drive car designed for the desert environment.
The prototyping phase started off with the rear-mounted Cheetah, which was fitted with a Chrysler V8, and the highly similar AMC V8 powered LM001. Initially these V8 engines made sense, since it would draw a lot of purchases from Americans. However, various tests revealed that fitting the engine in the back didn't fit well for the desert environment it was meant for. Consequently, Lamborghini changed the design and build a chassis that featured the engine in the front, which resulted in the LM002 that we're looking at here.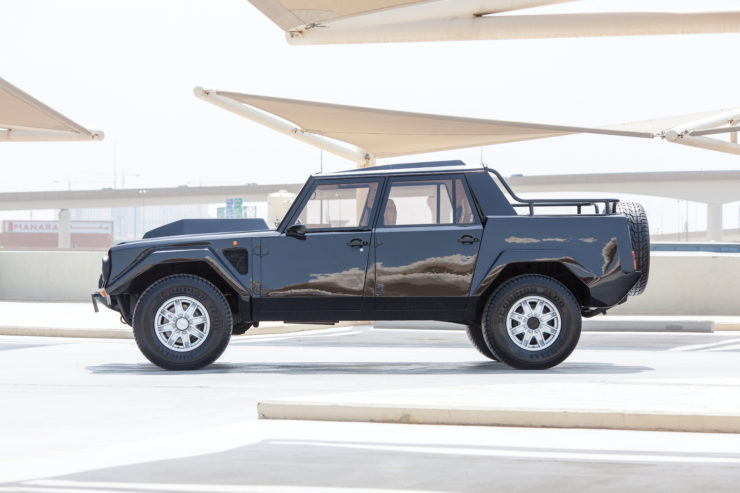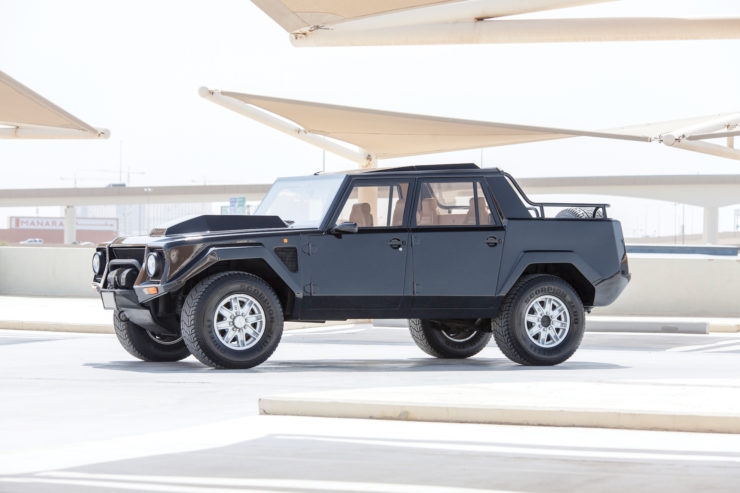 The LM002's weight was kept down by making the body from fiberglass and aluminum, which allowed Lamborghini to keep the car at a "mere" 2.700kg. After fitting the final version with a V12 engine, this heavyweight became capable of riding gradients up to 120 percent. On straight roads, the LM002 needs only 7.8 seconds to do 0-60mph and is able to reach a 130mph top speed! Finally, to prevent stranding in the desert sands, the LM002 was equipped with special Pirelli run flat designed tires, which enabled it to drive up to another 50 miles at low speeds with flat tires.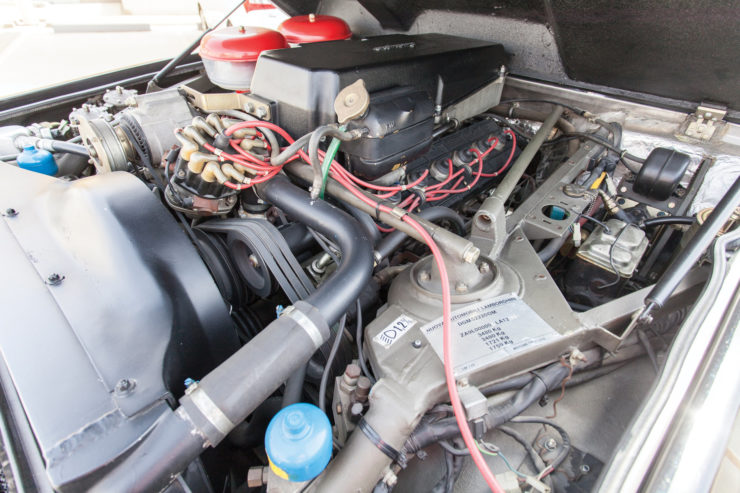 Oil exploration in comfort
In order to appeal to their audience effectively, Lamborghini offered buyers a full-luxury package that would equip the car with power windows, A/C, topnotch surround sound radio system, and – of course – covered in leather and wooden veneers. Then, to make sure that customers could reach their oil source in one go, the LM002 was fitted with a 169 liter (!) fuel tank to make sure that the thirsty 30–40 l/100km V12 would have plenty to drink.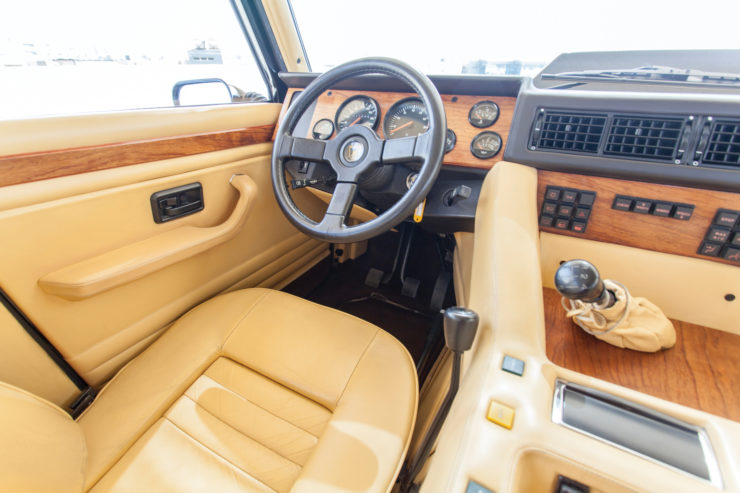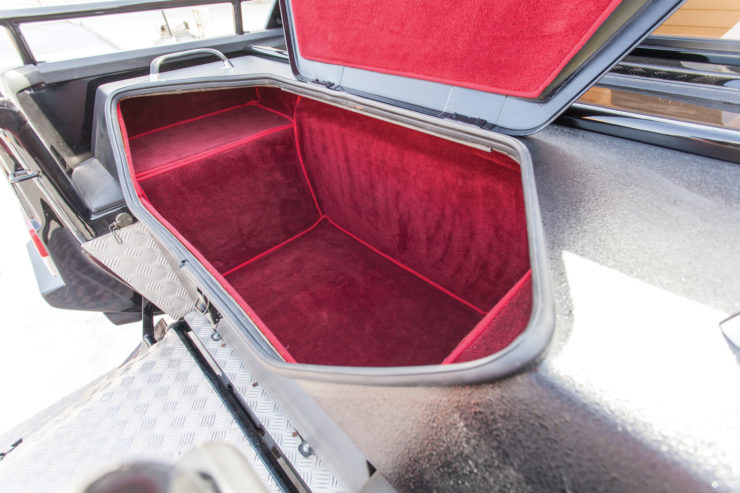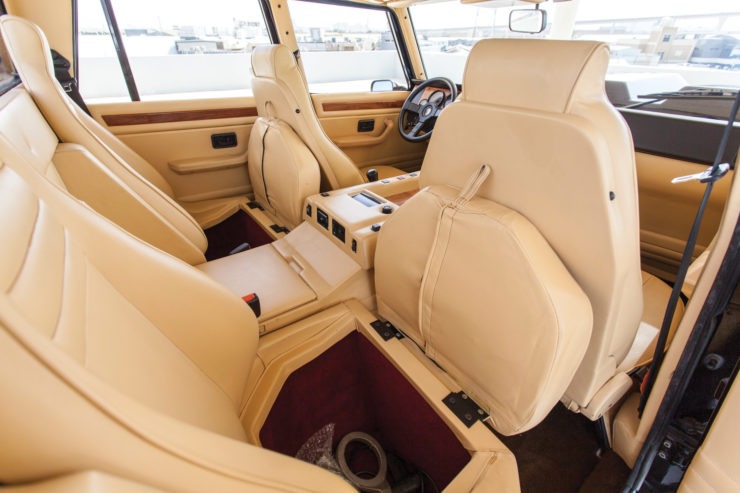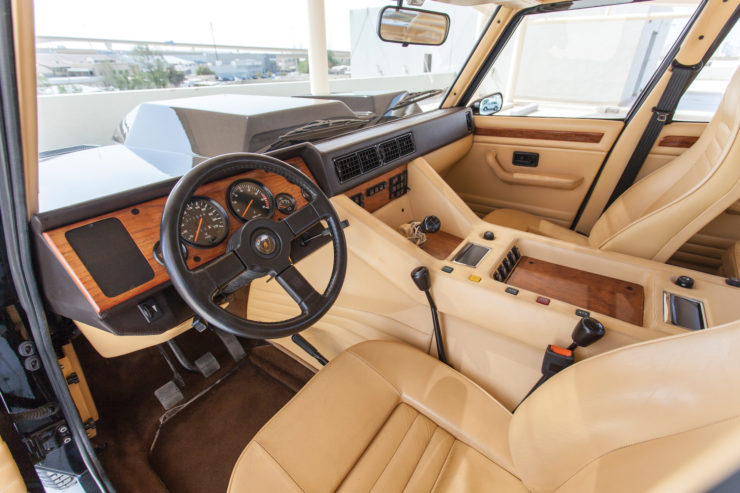 In total, 328 examples of the LM002 were produced from 1986–1993, which, as you might expect, are still loved throughout Middle-Eastern countries. It's not just the Lamborghini brand or the luxury that it offers, but the prototype-test-prototype method has ensured that the Rambo Lambo is actually suited for leaving the well-maintained roads that we're used to and drive on the dirt roads and sand that characterize this region.
The LM002 from 1990 featured in these photos came from Kuwait with only 11.6 thousand kilometers driven and was sold last year in London at RM Sotheby's auction for £207.000 (roughly €227.000).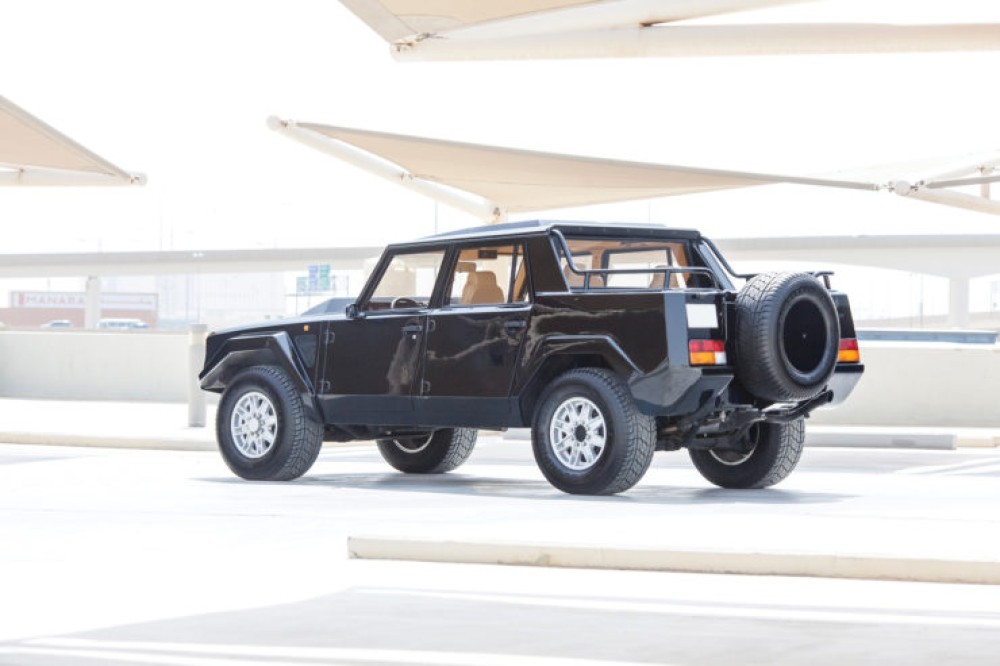 Would you drive a Lamborghini LM002 V12, regardless of you living in a desert environment?